Manhattan Jeep Chrysler Dodge Ram is a used car dealer central to Manhattan, the Bronx, and Queens. We have a long-standing history of excellent customer service and a high-quality inventory to match.
Read on to see how we can serve you!
Used Car Dealer Long Island, NY
Used Car Dealer Staten Island, NY 
About Our Service Areas
From the more touristy Times Square to local neighborhood favorites like the Queens Museum or the Bronx Zoo, our service areas are filled with excellent attractions and sights. Even if you've lived in the city for many years, odds are, you haven't seen everything yet.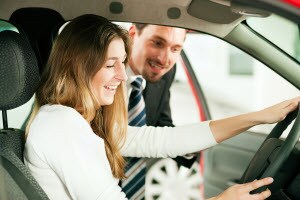 Our used car dealer is dedicated to serving the Bronx, Manhattan, and Queens in the only way we know how: with attentive service, simple financing, and one expansive inventory of cars.
We've put together this page just to show you how we aim to serve your community in particular. Click any of the links here to learn more!
Used Cars for Sale near Manhattan NY
When it comes to selecting the right car, we all have different tastes and needs. Some of us might require a bigger vehicle, such as an SUV or minivan, to help get our families from point A to point B.
Other drivers, however, need a more compact sedan that's easy to park and zip around the city in.
You'll find all this and more at our Manhattan, Queens, and Bronx area used car dealership. We carry a wide selection of pre-owned cars at all times. They drive so well, you'll barely be able to tell that they're used!
Certified Pre-Owned Models
Within our inventory of used cars, you'll find a high-quality selection of certified pre-owned vehicles. All these cars are low in mileage and have been inspected and refurbished.
Due to their like-new status, our certified pre-owned cars come with a limited factory warranty. That way, you can drive off the lot with a little extra peace of mind. If anything happens to your car out on those city streets, you know that we've got you covered.
If you'd like to learn more about our certified pre-owned or used cars, you can check them out here on our website today. Start browsing now to find your next car before you even come into the dealership.
Used Car Financing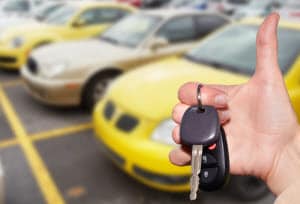 Once you've found the perfect car for your needs, you still have one very important job: securing financing for it.
When it comes to their auto loans, some drivers might head to their bank or local credit union for assistance. This can get the job done, but ultimately won't be the easiest or most convenient option.
Instead, you could just rely on our team of financiers to take care of things for you. All you have to do is provide them with some basic financial history, and they'll take care of all the work.
Our financiers will work with all drivers, regardless of credit history. Apply for financing online today to get a head start on this part of the process.
Used Car Service near Me
Buying, parking, and driving a car in the city can all lead to some heavy-duty wear and tear over time. For this reason, it's imperative that all drivers stay up to date on their routine maintenance and repairs. In the end, it could add years to your vehicle's lifespan.
The certified technicians at our used car dealer are well-equipped to handle everything Manhattan, Bronx, and Queens drivers may throw at them. From the basic maintenance to big repairs, they have the skills to take care of things.
If you'd like, you can schedule your next service appointment online or over the phone today!
Needs Parts & Accessories for Your Used Car?
While we can verify the quality of your used car, you may find that you're looking to upgrade it at some point. At which time, you'll want to order some Jeep, Chrysler, Dodge, or Ram parts and accessories.
Our service center can order the parts that you need. You just have to tell us what you want. We'll even install them for you, if you make an appointment ahead of time.
You can rest assured that all our parts and accessories are new Original Equipment Manufacturer (OEM) parts. With OEM, you can be certain that the parts were made to fit your car specifically, and that they should perform well for years to come.
Specials & Incentives
Everyone likes to save money whenever they can. Our used car dealership knows that. That's why we have so many different specials and incentives here on our website.
In particular, we like to rotate different specials for select pre-owned vehicles. By checking them regularly, there's a good chance that you'll be able to score an extra low price on one of your favorite used models.
In addition to adjusted car prices, we offer specials on parts and service. Take a look now before you come visit us at the dealership. With any luck, you'll be able to save yourself some cash!
Visiting a Used Car Dealer near Me
If you're looking for exemplary customer service and an excellent selection of vehicles here in Manhattan, the Bronx, or Queens, our used car dealer has you covered. We have all the tools you need to make shopping for a car easy, both online and in person.
In our opinion, the easiest way to shop is just to come into the dealership. Our team will be there to assist you every step of the way. Come visit Manhattan Jeep Chrysler Dodge Ram soon!