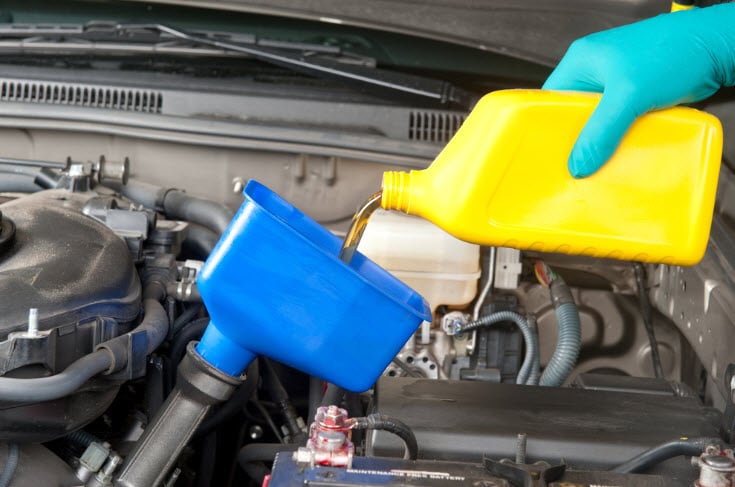 Your car provides some pretty clear signs if you skipped your last oil change, including a few distinct smells. There may be an oily scent or an acrid burning odor, but each is a telltale sign that you need an oil change.
It's easy to ignore these odors while driving throughout Queens, Manhattan, or the Bronx, but doing so can damage to your engine and lead to expensive repairs.
To keep your engine running the way it should, Manhattan Jeep Chrysler Dodge Ram has put together a guide of smells that let you know you need an oil change. Keep reading to learn more.
What to Sniff Out
When you need to change your oil, you may notice a faint oil smell inside your cabin. This scent becomes more prominent the longer you go without changing your oil and can lead to serious mechanical problems if not addressed.
Anytime you notice an abnormal scent while driving, visit your nearest mechanic to see if an oil change does the trick. To avoid this problem altogether, check your owner's manual to find out how often you should change your oil.
Where You'll Smell Burning Oil
When your oil needs to be changed, you'll catch a whiff of motor oil in one of two different places: outside your vehicle or inside the cabin.
Make sure that you roll down your windows if you smell oil inside your car. Otherwise, you could inhale dangerous fumes that lead to health problems. You should also schedule an inspection as soon as you can to change your oil, diagnose any other mechanical problems, and prevent damage from accumulating inside your engine.
The scent of oil outside your car is stronger and more potent. In this case, your engine is overheating or your oil level is running dangerously low. Use a dipstick to diagnose the problem then visit a mechanic for an oil change.
If You Smell Burning Oil
Your car requires maintenance immediately if you smell something burning, especially if it's mixed with exhaust fumes. There could be several problems with your engine, including bad piston rings or positive crankcase ventilation valves, and each could cause your damage to overheat or lock up. Call Manhattan Jeep Chrysler Dodge Ram anytime you smell burning oil.
When to Get an Oil Change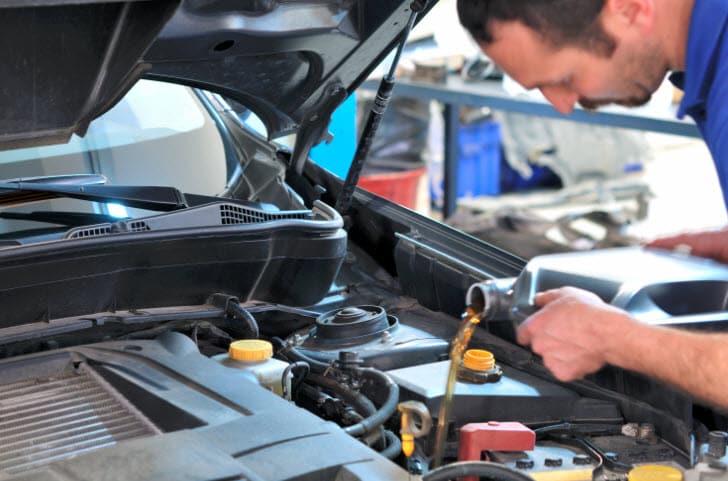 To keep your engine healthy, most manufacturers recommend oil changes at three-month intervals. Skipping oil changes wears out engine components, can lead to serious damage, and could cause your engine to lock up altogether, whether you're using synthetic or conventional oil.
Luckily, there are some signs you can sniff out for when you need to get your oil changed.
Change Your Oil at Manhattan Jeep Chrysler Dodge Ram
Anytime you notice an abnormal smell while driving through Queens, Manhattan, or the Bronx, you should check the level and condition of your oil to make sure that it's healthy.
Our mechanics at Manhattan Jeep Chrysler Dodge Ram can change your oil and diagnose other mechanical problems that you may be experiencing. The next time you need an oil change, schedule a service appointment at our service center.