Parts Department
Your vehicle is made up of many different parts that work together to get you where you need to go. Finding the right parts to keep your vehicle working the way it should is a major part of being a car owner. Luckily, our team at Manhattan Jeep Chrysler Dodge Ram is eager and ready to help you every step of the way.
Below, you'll find information about how we do that by providing high-quality car parts, a team of helpful and knowledgeable technicians, and helpful online parts resources.
Jeep Parts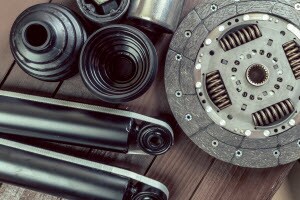 Our parts department offers a wide selection of OEM (Original Equipment Manufacturer) Mopar® car parts. Mopar® parts are authentic, meaning they're the same parts put into your vehicle at the factory when it's being built. So, there's no off-brand parts that may cause problems to worry about.
These parts are not only authentic, but they're also reliable. You can count on Mopar® parts to keep your vehicle running smoothly and hitch-free. We even offer parts specials to give your wallet a break. With genuine parts from Mopar®, you can confidently get into your vehicle each day and know you'll be able to get where you need to go. This is backed by a warranty from Mopar®: you're covered for 12 months or 12,000 miles with your new part or the fix is on them.
Mopar® vs Other Parts
When it comes to maintaining the investment you made in your vehicle, you want to get the best parts for it. There are many different brands of parts out there, but the best ones you'll find are made by Mopar®.
Like our dealership, Mopar® is committed to quality. To maintain their high standards, each part goes through rigorous testing to ensure it falls within the acceptable range of quality. Parts that are even slightly outside of this range are tossed. You won't find this kind of thoroughness in other car part brands.
Want to learn more about the high quality of Mopar® parts? Read more here!
Superior Customer Service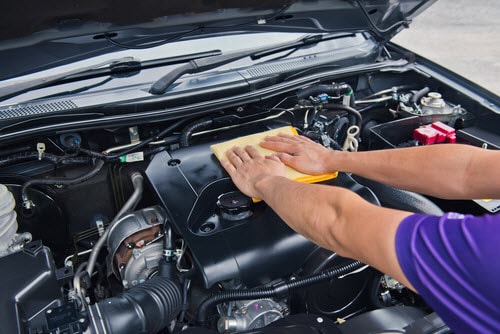 While we're committed to providing quality parts to our new and returning customers, there's one thing we prioritize above our extensive parts inventory: top-notch customer service. Our parts department experts are not only knowledgeable about the parts we sell and the cars we sell them for, but they're also friendly and excited to help you succeed in your search for the parts you need.
For your convenience, you can order parts through our parts department in several different ways. Whether you decide to get in touch by calling, submitting an inquiry form through our website, or by stopping into the center, you'll be met with enthusiasm.
Come Visit Our Parts Department Today!
We're happy you started your part-buying journey with us at Manhattan Jeep Chrysler Dodge Ram. Drivers in Manhattan, the Bronx, Queens, and beyond can count on us to provide them with quality parts, as well as a helpful team to ensure you get what you need without all the hassle.
Reach out to us today by phone or through our website today to get started on finding the parts you need for your next at-home project.