Oil Change New York
Manhattan is the nerve center of
New York City
, one of the biggest cities in the entire world. There is no other place that can offer the culture, opportunities, and social interaction that residents of
Manhattan
get to enjoy on a daily basis. Drivers in
Manhattan
know how valuable it is to have a vehicle that they can depend on, but it can be tough to decide where to go to get quality vehicle service. If you need an oil change service or other kind of vehicle maintenance, it is important that you visit a trustworthy dealership to get help taking care of your car.
How Often Should You Change Your Oil?
Smells That Indicate Your Car Needs an Oil Change
The Importance of an Oil Change Service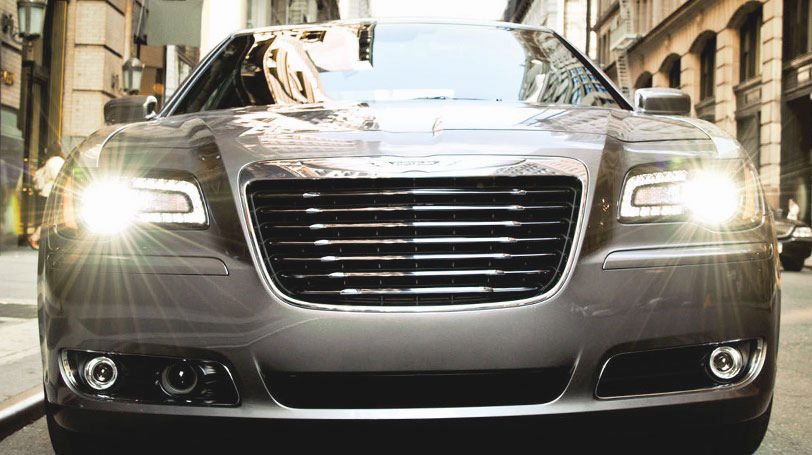 A car's oil is what lubricates its internal parts to prevent them from grinding against each other and causing damage. Oil also regulates the temperature of your car: by absorbing heat, it keeps your engine from overheating and shutting down. Without the right type of motor oil, you could do serious damage to your automobile that costs a lot of money to get fixed.
How often should you change your motor oil? There is not a specific answer to this question, because every car is different. Traditional wisdom holds that a car's motor oil should bechanged every 3,000 miles. Some will tell you to get your oil changed every 5,000 miles. The only way to get the real answer to the question of how often you should get an oil change service is to consult with your vehicle handbook. Your car's manufacturer should give you explicit information about how often you should get your oil changed. Many cars also come with an on board system that tells drivers when they need to get an oil change by displaying a symbol on the dashboard.
Getting an Oil Change in Manhattan
Why is an oil change service especially important in a place like Manhattan? Driving in New York exposes vehicles to a high level of pollution because of the large number of people and motor vehicles in the area. If you do not take steps to keep your vehicle in good shape in Manhattan, the environment can wear your car down and cause a tremendous amount of damage.
For drivers that are wondering where to go to get oil change service or other kinds of vehicle maintenance around Manhattan, the Bronx, or Queens, Manhattan Chrysler Dodge Jeep Ram is an excellent place to visit. Manhattan Dodge Chrysler Jeep Ram is located at 678 Eleventh Avenue New York NY 10019. The dealership is open from 9:00 AM until 9:00 PM Monday through Friday, 10:00 AM until 6:00 PM on Saturday, and 11:00 AM until 5:00 PM on Sunday. For over 20 years, Manhattan Dodge Chrysler Jeep Ram has been serving the greater New York community by providing them with high quality vehicles and top-notch service from a world-class team of technicians that are able to work on a huge number of different vehicles. At a premier dealership like Manhattan Dodge Chrysler Jeep Ram, drivers in areas such as Queens, the Bronx, and Manhattan can get their oil changed or check out some great new automobiles like the rugged 2015 Jeep Grand Cherokee or the sleek 2015 Chrysler 200. Plan your trip to Manhattan Dodge Chrysler Jeep Ram today so that you can see why so many others in and around New York City have trusted this dealership for all of their car buying or maintenance needs.