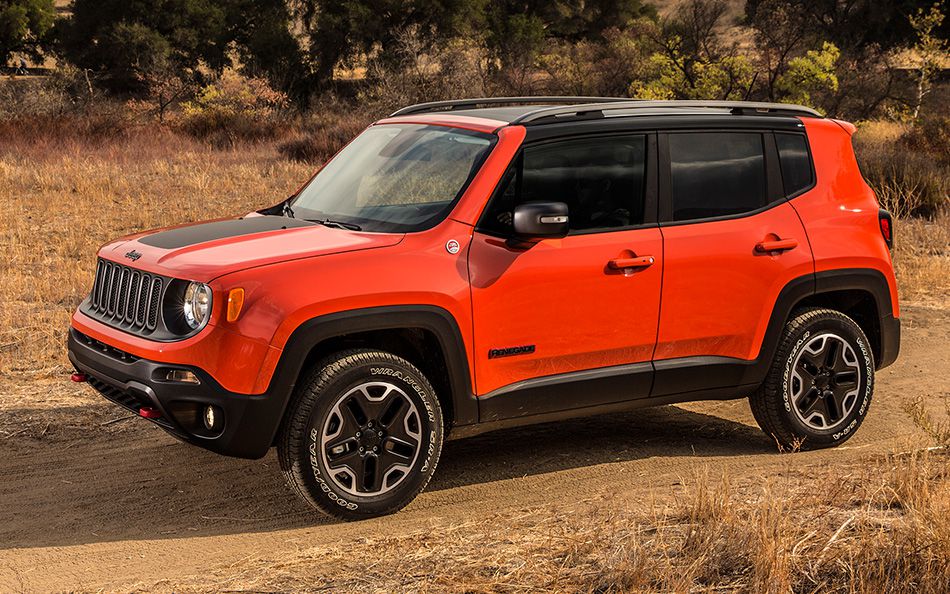 The Kia Soul is coming off a complete redesign last year that made it both a lot more fun to drive as well as an all-around great vehicle with strong technology features and a sophisticated design scheme. However, it still doesn't measure up to the classic leader in off-roading sport utility vehicles: the one and only original Jeep.
The 2016 Jeep Renegade stacks up strong against the increasingly popular Kia Soul, and we at DCJ Manhattan are certain that our Bronx, Manhattan, and Queens customers will agree that the Renegade comes out as the champ.
Power and Handling: 2016 Jeep Renegade
The 2016 Jeep Renegade is Trail Rated and features the Active Drive 4WD system with a 20:1 crawl ratio and includes skid plates, aluminum alloy wheels specially designed for off-roading, and aggressive factory tires. Front and rear tow hooks are standard.
The 160-horsepower turbocharged engine puts out 184 lb-ft of torque through a six-speed manual transmission or you can upgrade to a 180-horsepower 2.4-liter engine with 175 lb-ft of torque and a nine-speed automatic.
The Soul, on the other hand, feels a lot more like a family car with some off-road capabilities. This is good because formerly its ride was rather harsh, and it's now smoother and quieter. However, when it comes to power and handling, it can't compete with the Jeep. The Soul is still great just for taking the family around town.
Features and Design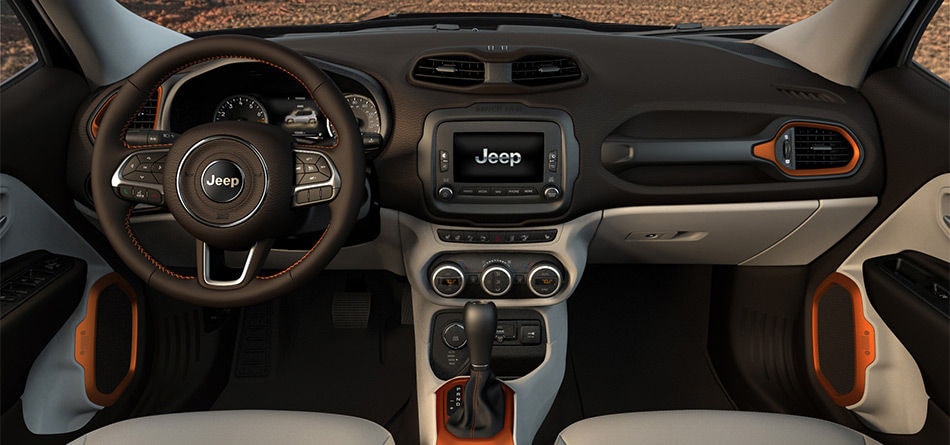 The Kia keeps its classic angular lines but smooths out the corners and offers a lot of specialized customization options for those looking to get an upscale feel without breaking the bank. Features such as heated steering wheels and seats give this a luxury vehicle feel.
Forward Collision and Lane Departure Warning have been added as new safety features. A six-speaker sound system, Bluetooth connectivity, and a 4-inch touchscreen interface come standard.
The Jeep Renegade, on the other hand, is all about a feeling of freedom. It offers a dual-panel roof that can open you up to the outdoors, and it's full of fun and exciting design choices inside as well as great technology features that are useful whether you're tooling around town or exploring the wilds.
The BeatsAudio sound system puts out 506 watts of power through nine speakers. The options available are mind-boggling. From cruise control to climate control to wireless internet in your car, Bluetooth connectivity, streaming audio and more, you'll be able to put together exactly what you want. There are even safety features such as Automatic Emergency Calling as well as standards such as Blind Spot Monitoring.
Test Drive the 2016 Jeep Renegade at Manhattan Jeep Chrysler Dodge Ram
In the end, when it comes to a sheer sense of power, freedom, handling, and options, the 2016 Jeep Renegade is still leading the pack on entry-level sport utility vehicles. If you're in the Queens, Manhattan, or Bronx areas and would like to test drive one for yourself, stop into DCJ Manhattan today!