Jeep enthusiasts know what makes a Jeep special, but how does one decide between two of the top-selling models? The 2018 Grand Cherokee and the 2018 Wrangler are among the best options in the lineup, but they have some important differences to consider.
For drivers in Manhattan, the Bronx, and Queens, we've placed the Jeep Grand Cherokee vs Wrangler, so you can compare their key differences. Read more about these two vehicles then decide which is best for you.
Performance
When it comes to performance, the 2018 Jeep Grand Cherokee is incredibly versatile. There are multiple engine variants, four-wheel-drive systems, and additional performance features that provide something for everyone.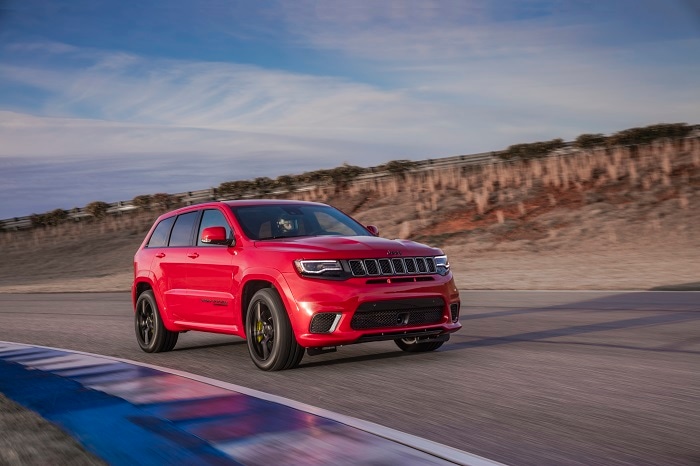 The Grand Cherokee can be equipped with one of the following engines:
295-horsepower 3.6-liter V6
360-horsepower 5.7-liter V8
240-horsepower 3.0-liter turbodiesel V6
475-horsepower 6.4-liter V8
707-horsepower supercharged 6.2-liter V8 (shared with Dodge Hellcat models)
All models transfer power through smooth eight-speed automatic transmissions and have a consistent standard for handling and ride quality.
The 2018 Jeep Wrangler is versatile as well and offers many options for tailoring configurations.
The base engine is a 285-horsepower 3.6-liter V6 with a 270-horsepower 2.0-liter turbo-four and a turbo-four hybrid variant. The Wrangler can be mated to a six-speed manual or an eight-speed automatic transmission.
All engine variants deliver powerful low-end torque and smooth acceleration as well as a start/stop system to increase fuel economy.
Jeep Off-Roading
One of the best features of the Jeep lineup is the off-road and towing capabilities.
The 2018 Jeep Grand Cherokee is standard with rear-wheel drive, though four different four-wheel-drive systems are available. Depending on the configuration, these systems can enhance off-road ability, towing capacity, or high-powered performance.
The Grand Cherokee can also tow 6,200 pounds with the V6, 7,400 pounds with the diesel, and 7,200 pounds with any of the V8s.
The 2018 Jeep Wrangler was built for the trails, but that's no surprise. All models are capable off-roaders, but the Sport and Sahara versions include a two-speed, part-time four-wheel drive transfer case, skid plates, and a variety of off-road-enhancement features. The Rubicon is the best of all, though, with several additional features specially designed for off-roading.
All Wrangler versions are rated to tow up to 2,000 pounds, though the Unlimited can tow 3,500 pounds.
Jeep Grand Cherokee Features vs Wrangler Features
Both the 2018 Jeep Grand Cherokee and the 2018 Jeep Wrangler come with many standard features, several trim levels, and an array of packages and options to tailor them to your needs.
Keyless ignition, air conditioning, a display screen, and a rearview camera are all standard with both models, though the Grand Cherokee throws in the Uconnect infotainment system, power accessories, and parking sensors. Many additional luxury, convenience, or performance features are available throughout both models.
Take a Test Drive at Manhattan Jeep Chrysler Dodge Ram
Many similarities exist between the 2018 Jeep Grand Cherokee and the 2018 Jeep Wrangler, so choosing between them depends on what you're looking for in an SUV.
Drivers in Manhattan, the Bronx, and Queens can decide for themselves by visiting Manhattan Jeep Chrysler Dodge Ram. Stop by today to schedule your test drive!