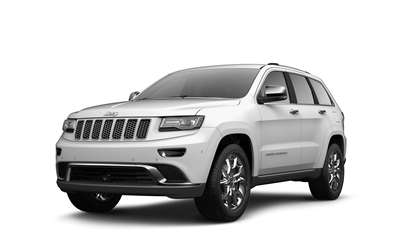 When it comes to the SUV market, Jeep has a long history of being a leader in quality vehicles. In fact, it was in many ways the first SUV from its introduction in World War II and has proven its reliability for decades.
Another leader in the modern SUV market is the Dodge Durango, and it puts up a great showing as well.
We at DCJ Manhattan are confident that our customers in Manhattan, Queens, and the Bronx will love the Grand Cherokee and the Dodge Durango. Take some time to compare vehicles and see how the new Jeep Grand Cherokee stacks up against the 2016 Dodge Durango.
2016 Dodge Durango
The Durango is a solid, quality, and versatile entry in the full-size SUV sector. It goes beyond being a simple family vehicle and includes solid towing capabilities as well as coming in both V6 and V8 models.
The third row seating in the Dodge Durango provides plenty of legroom for adults, and there's a lot of hauling space with the seats down. Its Uconnect touchscreen is solid and provides a wealth of great technology features such as 10-speaker audio system, HDMI/Blu-ray entertainment system, and media app integration.
New Jeep Grand Cherokee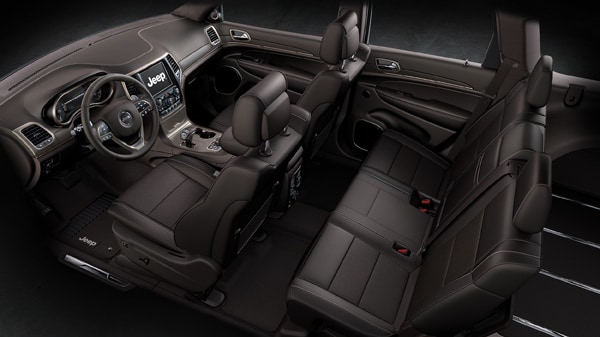 The Durango may have more space inside, but the Cherokee has a strong focus on the utility and sport aspects of the SUV segment. It's lighter, sits higher off the ground, and has an astounding air suspension and top-of-the-line four-wheel drive Selec-Trac technology powertrain system.
At the highest trim levels, the Cherokee offers similar great comfort and technology options as the Durango and comes with an additional turbodiesel V6 engine option, which boasts more power and impressive fuel economy to boot.
Like the Durango, the 2016 Grand Cherokee offers the full Uconnect infotainment system package in a 5- or 8.4-inch touchscreen option with a clean, intuitive interface as well as cloud services, voice command, voice-to-text systems, and options such as a Blu-ray and DVD system, iPad and Wi-Fi connectivity, media app capability, and a 19-speaker, 825-watt sound system.
Jeep Grand Cherokee or Dodge Durango?
In the end, it really depends on what you're looking for. The Cherokee fills a broader range of needs than the Durango, which is larger and has more cargo space and a greater towing capacity.
If more space and towing capacity is what you need in an SUV, then the Durango has you covered and would make a strong family vehicle as well as a great hauling truck.
If you want a full-package SUV focused on performance and options, there's no beating the 2016 Jeep Grand Cherokee. If you live in the Manhattan, Bronx, or Queens areas and want to test drive one of these beauties today, stop into DCJ Manhattan and get behind the wheel!