When you've made the exciting decision to purchase a new vehicle to drive around Bronx, Manhattan and Queens, there are several factors that you will need to keep in mind to make sure you invest in the right automobile. First and foremost, you will need to be certain you get the features that you need by choosing your ideal trim level.
Every vehicle that you could drive will offer several trims levels, and the trim that you pick will determine the features you'll be able to use, which is why this choice deserves serious consideration. Here is some information to help you better understand vehicle trim levels so that you're equipped to choose the right trim for your next automobile.
Jeep Compass Trim Levels
Jeep Wrangler Trim Levels
What are Trim Levels?
Before you can choose a trim level for your vehicle, you need to know what they are, which isn't as difficult as most people imagine. The best way to think about trim levels is as a grouping of vehicle features. Some trims will only provide basic features, while others will offer advanced options that will give you a top-notch ride.
It's also common for different levels to provide different performance features, meaning your trim can impact how easy it is for you to operate your automobile.
How to Pick Car Trim Levels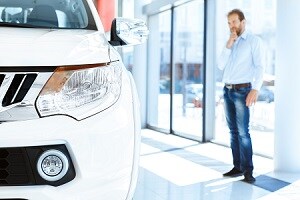 Now that you know the purpose of trim levels, it's time to learn how to choose the style that fits your needs. Basically, picking your trim level depends on what you're looking for out of your next car. If you want a vehicle that provides world-class performance, you should look for models that include performance features such as advanced engines or all-wheel drive. On the other hand, if you care about comfort, you should select a trim with luxury options such as heated seating.
Spend some time thinking about your ideal vehicle's feature; be sure to consult a dealership expert, and you should easily be able to select a vehicle.
Start Shopping with Manhattan Jeep Dodge Chrysler Ram
If you're not quite sure what to look for in vehicle trim levels, your best bet is examining different trims in person, which is why you should visit Manhattan Jeep Chrysler Dodge Ram.
At Manhattan Jeep Chrysler Dodge Ram, shoppers from Queens, Manhattan and Bronx can browse high-quality pre-owned and new vehicle, all of which offer feature-rich trim levels. Stop by today.