Your car has many important jobs, including getting you to and from work every day, helping you run errands, and taking you on adventures with your family and friends. To excel at its job, though, your vehicle needs to be serviced. Still, how can you know what your car needs with so many parts and systems to keep track of?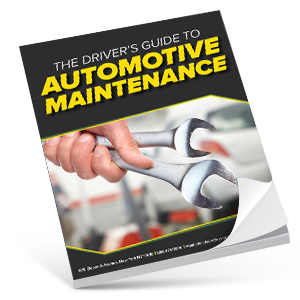 That's what we've created this eBook for! To give you a better idea of what your vehicle needs to stay in tip-top shape for as long as possible, this free The Driver's Guide to Automotive Maintenance eBook will cover important topics, such as:
Understanding your vehicle's owner's manual
How to visually inspect your vehicle
What to look for under the hood
What might need replaced throughout your vehicle's life
This vital information will help you understand what your vehicle needs and how maintenance helps keep your vehicle in its prime. To get your eBook, all you have to do is fill out the simple and easy information request form on this page. Then, you'll be able to download your free The Driver's Guide to Automotive Maintenance eBook today!