The 2016 Dodge Grand Caravan is a sleek, stylish and efficient minivan that's highly competitive with the 2016 Toyota Sienna. For families throughout Manhattan, Queens and the Bronx, these two minivans provide a secure performance and the flexibility to get through your daily routine.
If you can't decide which model is right for your family, we compare these two cars below. That way, you can choose the right minivan for you and your family.
Combining Comfort and Efficiency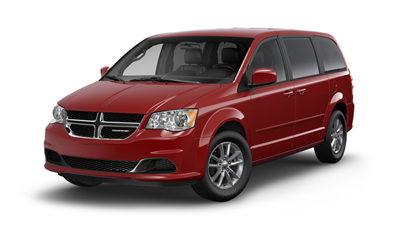 The 2016 Grand Caravan is offered in three trims - AVP/SE, SXT, and RT. Each Grand Caravan gets a six-speed automatic transmission and a 283 horsepower 3.6L six-cylinder engine that yield a controlled power output, balanced acceleration and a smooth highway ride.
Between its smooth engineering and efficient transmission, the 2016 Grand Caravan maintains a competitive fuel economy rating while driving through Manhattan, Queens and the Bronx. Its design also eliminates most road noise and turbulence so each passenger can ride in a peaceful, quiet cabin.
Additionally, each Grand Caravan comes with standard front-wheel drive, which handles wet roads, city traffic and sharp turns with confidence. Its steering and braking feel strong and responsive, especially while cruising on I-95 or the Palisades Parkway. With the Grand Caravan's consistent yet energetic driving dynamics, you're going to want to take the scenic route.
If you're interested in learning more about the Dodge Grand Caravan, you can read a comprehensive review of its performance, technology and design features here.
2016 Toyota Sienna Overview
The 2016 Toyota Sienna is offered in five main trim levels - L, LE, SE, XLE and Limited. However, its SE, XLE and Limited options are also offered in "Premium" sub-trims. Whichever trim you choose, the Sienna shares several similarities with the 2016 Dodge Grand Caravan, including a six-cylinder engine, a six-speed automatic transmission and front-wheel drive. Some models are offered with all-wheel drive for sharper handling and enhanced traction, in spite of its firm, austere ride quality.
Every Sienna generates up to 266 horsepower - which is slightly less than the 2016 Dodge Grand Caravan - and generates a significant amount of noise from the road, wind and engine. This could be distracting for some passengers, especially with the Sienna's bouncy performance on rough surfaces.
Its handling and steering are sufficient for daily driving, but acceleration is somewhat humdrum and lackluster. Fuel economy is competitive between the 2016 Sienna and the 2016 Grand Caravan, but the Sienna's numb steering may detract from its overall performance.
Grand Caravan Interior
The Dodge Grand Caravan is designed to get busy families where they need to go in Manhattan, Queens and the Bronx. This spacious minivan offers three rows of seating for seven passengers, plenty of legroom to go around and flexible storage arrangements. Second and third rows fold down into the floor with its Stow 'N Go System, creating extra room for groceries, luggage and book bags when you need it.
Sienna Cabin
The 2016 Sienna also offers a spacious cabin with a generous cargo capacity, third row seating and fold down seats. With so much going on with your daily routine, the Sienna delivers the flexibility to adapt to your changing needs.
Test Drive a 2016 Dodge Grand Caravan
The 2016 Toyota Sienna offers a sleek design and reliable performance, but the Grand Caravan's quiet and convenient cabin provides more flexibility for families throughout Manhattan, the Bronx and Queens.
If you're shopping for a minivan, schedule to test drive a 2016 Grand Caravan at Manhattan Jeep Chrysler Dodge RAM today!