Looking for the perfect sedan to get around Queens, the Bronx, and Manhattan? The midsize sedan is a great car for getting around with passengers or just for having fun while driving. Two at the top of your list should be the Chrysler 200 and the Nissan Altima. Both of them are top offerings in a crowded class, so how do they compare head to head? Let's take a look.
What's New for 2016?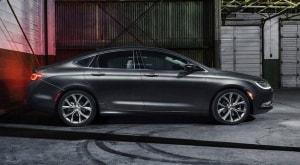 The 2016 Chrysler 200 is coming off a full redesign from 2015, so it only got a few small tweaks this year. There's a 90th anniversary package and some more firmness to the front seats, plus the Limited trim gets a rearview camera.
The Nissan Altima is firmly in the middle of this design's run. For 2016, it has been upgraded with new advanced safety features and the inclusion of a new SR sport trim level.