Most Manhattan, Bronx, and Queens area drivers can agree: A shaking steering wheel is a highly unsettling side effect to drive with that can put you a little on edge. If left to tremble, an unsteady wheel can start to shake the money out of your wallet, too.
At Manhattan Jeep Chrysler Dodge Ram, we realize how important saving money is to our local drivers, and we want our customers to stay safe while braving NYC traffic each day. That's why we've devised a guide to solve the mystery of the unsteady wheel and answer the simple question many of you want to know: Why is my steering wheel shaking?
Let's get started.
Evaluate Shaking Circumstance
How does one diagnose the source of a shaking steering wheel? While at first this may feel like a bit of an undertaking, we've found that noting how and when your steering wheel shakes can help direct you to the culprit part responsible for such an irritating shakedown.
A Shudder and a Stop
Upon startup, observe when the vibration makes its debut. Does the wheel commence its uncertainty when you put your foot on the brake to shift into drive? When attempting to stop earns you a shudder and a stop, it's likely your wheel vibration is a symptom of an overworn brake part.
As the various components of your vehicle's braking system continually engage on your daily drives, their parts wear down. Especially in city traffic where stop-and-go movement feels more stop than go, frequent brake inspections are encouraged.
Brake pads should be replaced in accordance with each oil change, while rotors (the metal disc portion of your brakes) can be checked for potential replacement half as often.
Shaking at High Speeds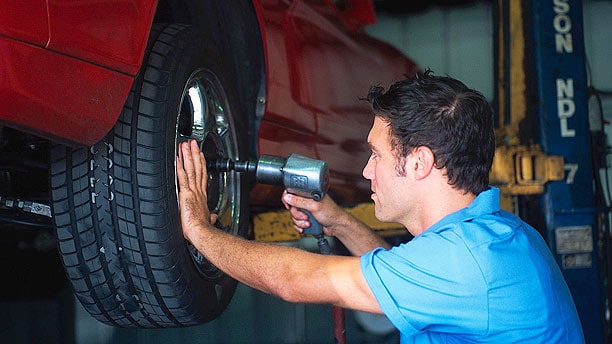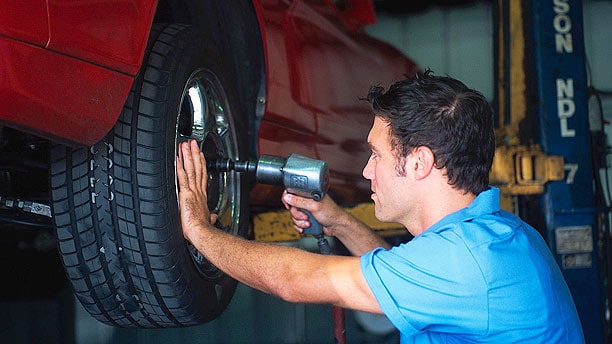 If you've mostly noticed your steering grasp get shaky at highway speeds, it's likely that there's an issue with your vehicle's balancing act. Keeping your tires and wheels in sync can help to alleviate high-speed shaking. Even though new tires are balanced when installed, over time, individual tires can develop heavier patches.
To counteract tire imbalance, an auto repair specialist will affix very small weights to the light side of the wheel for smooth sailing thereafter.
Shaky Wheel? Steer in to Manhattan DCJR
No matter why your steering wheel has taken up wobbling as a new hobby, our highly trained service technicians in our service department are dedicated to deciphering any auto glitch in a timely and efficient manner. Each of Manhattan JCDR's mechanics have extensive experience working with all vehicle makes and models, so you can be confident your car, SUV, or truck is in steady hands.
Whether you visit us for a vibrating steering wheel or a battery that's stopped, our repair shop staff has the necessary expertise to get you safely back on the road. We also offer our customers an array of convenience options to make drop-off and pickup easy. Enjoy Saturday service scheduling, an adjoining tire and parts center, rental vehicles available on site, and more.
Remember, fixing your shaking wheel is in your hands. Schedule a service appointment with Manhattan Jeep Chrysler Dodge Ram online now!
�