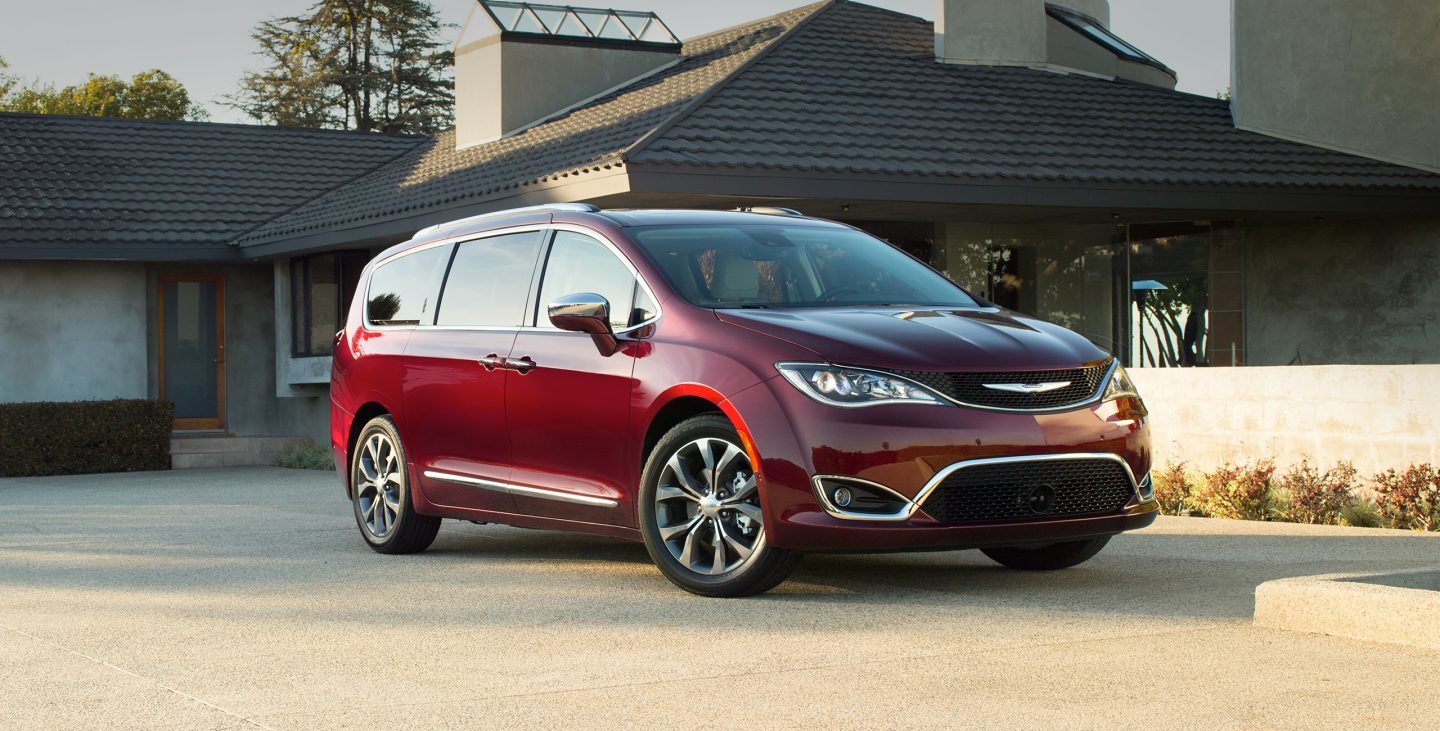 Minivans are practical, multipurpose vehicles built to accommodate the needs of growing families. They're roomy, cargo-ready, and generally thrifty in terms of gas consumption, and Chrysler has sold millions of them (and spawned many imitations) since it invented the minivan category in the early 1980s.
What should a minivan provide?
Ideally, a minivan should provide the following baseline features:
1. A roomy, reconfigurable interior that will give your family enough room to be comfortable, even on long road trips.
2. Sufficient cargo space to accommodate your family's mobile storage needs, plus occasional utility tasks (e.g. bringing home 4x8 plywood sheets for a home renovation project).
3. Robust safety features – both in terms of driver assistance and crash protection – to protect your loved ones from harm.
4. Side and rear doors that are easily moveable and large enough for people, supplies, and recreational equipment (e.g. bicycles) to easily move in and out of the car.
5. Frugal gas consumption contributing to an affordably low Total Cost of Ownership.
6. Sufficient reliability to maximize its availability for family use with minimal time in the shop.
What are your minivan choices today?
In recent years, SUVs – both full-size and cross-overs – have chipped away at the market share once dominated by minivans, causing several car makers, including Ford and GM, to scale back or cease minivan production.
Chrysler, however, with a $2 billion investment begun in 2014, has aggressively recommitted itself to the minivan, delivering in the all-new Chrysler Pacifica, a practical, yet stylish and luxurious vehicle with plenty of extras specifically tailored for family life on the road.
This investment is already yielding results. The Pacifica has consistently scored top awards from automotive authorities and the mainstream press. These include U.S. News & World Report ("Best Minivan for the Money"), Cars.com ("Best Car of 2017"), and the 2017 North American International Auto Show ("North America Utility Vehicle of the Year"). The Pacifica has also garnered a top-level 5-star rating from the U.S. National Highway Traffic Safety Administration (NHTSA).
Let's highlight what these reviewers and raters found in the Pacifica that motivated them to so strongly recommend this car:
1. Fuel economy: "The Chrysler Pacifica's fuel economy is surprisingly good." – Edmunds.com
2. Driving quality: "The turning radius is very sharp for a 203.8-inch minivan making quick work of tight maneuvers. Steering action is good on-center with great response from its thick-rimmed wheel." – Lavender Magazine
3. Safety: "Chrysler outperformed the Dodge Grand Caravan and Toyota Sienna in the NHTSA evaluations, and was about even with the Sedona." – NY Daily News
4. Style: "A box is a box, but the Pacifica is undeniably a good-looking box, with a crisp, sleek profile and an intriguing slash of a rear roof pillar." – Car & Driver
5. Interior features: "The cabin has an open, airy feel, and the design is one of the most aesthetically pleasing you'll find in this class" – Edmunds.com
6. Cargo space: "The shape of the Pacifica's cargo area makes it easy to stow large items." – U.S. News & World Report
7. Kid-friendly technology: "The Pacifica boasts up to six USB ports, two 12-volt outlets, and one auxiliary input, dotting the cabin with enough connectivity and device-charging options to keep the peace on family expeditions." – Car & Driver
8. On-board clean-up. "The Pacifica's vacuum comes with a 14-foot hose plus another 14-foot extender..." – Jalopnik.com
If you're interested in checking out – and test-driving – the coolest, best-equipped, most family-friendly minivan on the planet, give Manhattan Jeep Dodge Chrysler Ram a call at 888-474-9500 or use this website's online contact form. Bring the family!