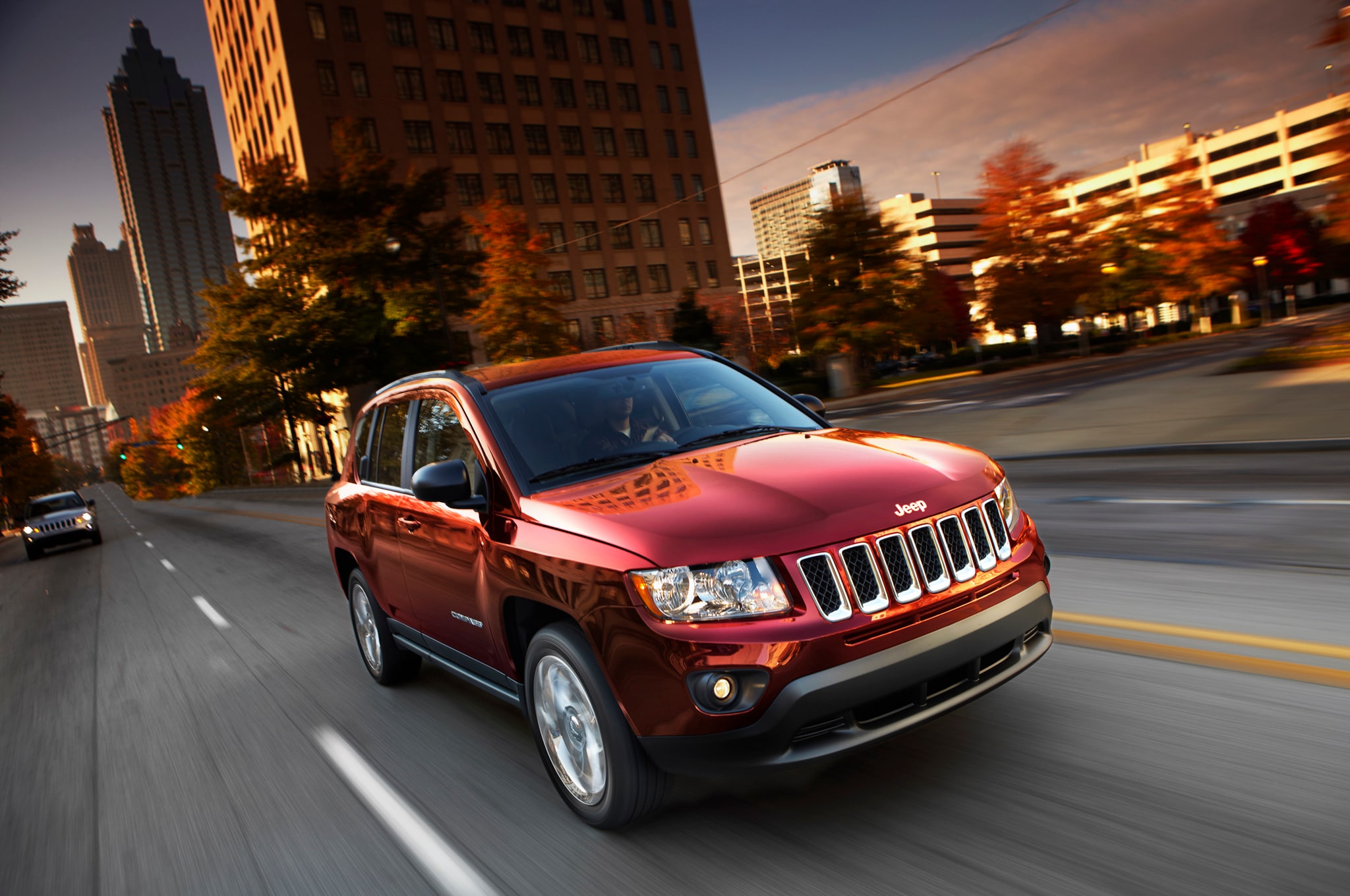 The smashing success of the original Jeep, of which more than 647,000 were made in the years 1941 to 1945, was due to the fact that it could handle just about any task the Allied armed forces could throw at it.
On the pavement, the Jeep could do 60 mph – faster than any tank of the era. Off-road, its prowess as a tough mountain goat quickly became legendary. U.S. Army maps were even marked "jeepable" to indicate trails deemed too demanding for any ordinary vehicle to negotiate, but well within the operational specs of the tough, hill-climbing, 4X4 Jeep.
In its originally military role, the Jeep was assigned at least 24 different tasks ––on and off the battlefield, including mobile gun platform, field ambulance, smoke-screen disperser, searchlight platform, and dozens of other critical jobs
In the April 19, 1942 edition of the New York Times, an uncredited writer observed,"(Jeeps) can climb grades that balk a tank. They can tow anti-tank guns. They can be tucked into a transport plane. One high Army officer says they can do anything but swim and climb a greased pole."
This indefatigable "do anything, anywhere" gumption led General George C. Marshall to proclaim that "the Jeep is this country's most important contribution to the war."
And Marshall was not a man prone to exaggeration or hyperbole.
Postwar glory
After the war concluded, Willys – which made the original Jeeps along with Ford – introduced the CJ ("Civilian Jeep") model for the domestic U.S market. Early CJ's found success in tough operating environments, including farming, ranching, industrial, and government use.
In New York City, the Jeep Highway patrol – a fleet of four Jeep CJs outfitted with small cranes – singlehandedly rescued 7,145 broken down cars on the West Side Highway in 1950, keeping traffic smoothly flowing around Manhattan Island. In 1958, an experimental Jeep-powered train named the "litter getter" vacuumed garbage and debris from the tracks of the New York Subway system (it's a shame the MTA didn't keep this experiment going!).
Thousands of other civilian applications – from ploughing, patrolling, hauling, towing, and even fire-fighting – were given to the Jeep CJ, which shouldered each new task with aplomb.
Jeep Today
The CJ line continued until 1986, when it was replaced by the Wrangler, a similarly capable vehicle preserving the look, feel, design and versatile functionality of the original, iconic Jeep.
Today, the Wrangler's reputation as the best, most nimble off-road vehicle on the planet remains undiminished. Built with solid axles, liberal ground clearance and approach/departure/break-over angles, no other vehicle is better-suited for the trail. And like the original Jeep, Wranglers can be customized to a T by their owners, optimizing them specifically for any terrain, any job, and any challenge. There is simply no other vehicle that offers itself so freely to user customization.
But Jeep has added to its line over the years with some other extremely tough, versatile vehicles, including the Cherokee. Now in its fifth generation, the Cherokee is a compact, fuel-efficient SUV whose available configurations range from the baseline Latitude to the trail-conquering Trailhawk, whose off-road optimized features include a locking differential, underbody protection, and 1-inch suspension lift.
Jeep now also fields a luxury SUV, the Grand Cherokee, now in its fourth generation. While the luxury features of this award-winning SUV are competitive with the toniest car on the market, make no mistake: Cherokees are tough and more than fit for off-road duty, with a range of traction control systems available, including the Quadra-Trac II 4x4 system and Quadra-Lift Air Suspension, skid plates, underbody protection, and a towing kit capable of hauling up to 7,200 lbs.
You just won't find this kind of off-road readiness in any competing SUV.
The contemporary Jeep line is rounded out by the Renegade, the all-new Compass, and the Patriot. While they all represent evolutions of the original Jeep that won World War II, they each express the original values that made Jeep a legend: toughness, adaptability, and versatility.
They're also incredibly fun vehicles to drive – on both streets and trails.
Which is why you owe yourself a visit to Manhattan Jeep Chrysler Dodge. We've got Jeeps, we talk Jeep, we think Jeep, and we'd like nothing more than to let you test-drive one of Jeep's incredible new vehicles. Call us at 877-225-8709 or use our website's online contact form to get started.