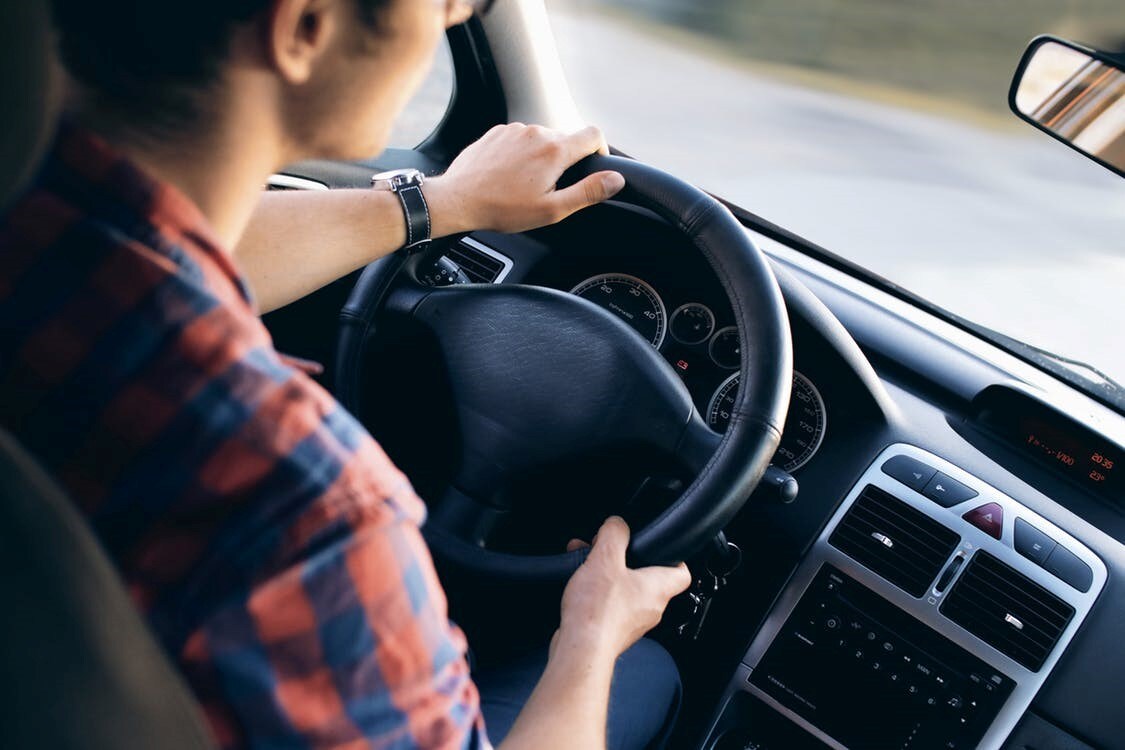 Parents have a right to worry once their teens get their licenses and take to the road. According to the Center for Disease Control, "the risk of motor vehicle crashes is higher among 16-19-year olds than among any other age group. In fact, per mile driven, teen drivers ages 16 to 19 are nearly three times more likely than drivers aged 20 and older to be in a fatal car crash."
Numerous factors put teen drivers at risk. Teens with only a few dozen hours of actual driving experience haven't yet developed the reflexes that experienced drivers have. Teens are more likely to speed than older drivers, may view seat belts as "optional," may drive with unruly passengers on board, and may be more easily distracted by the lures of Facebook, Twitter, and Instagram while at the wheel. Additionally, many teens suffer from sleep deprivation, which can lead to dangerous drowsy driving behavior on the roads.
Another factor putting teens at risk is the kind of car they're driving. In many cases, they're driving older cars, which, for families on tight budgets, are the only affordable options. Unfortunately, these older vehicles often lack the safety features common to today's models. So one meaningful step that parents can take is to choose a car for their teen that's safer – and perhaps easier – for a freshly minted novice driver to command. Fortunately for parents, Chrysler offers appropriate, affordable, safe options for their teen's first car.
Best Cars for Teen Drivers
The Insurance Institute for Highway Safety has a set of specific recommendations as to which cars are the best, safest choices for parents to purchase for their teenage children. Chrysler models meet the following criteria:
1. They are not muscle cars. High-performance cars may be the stuff that teen dreams are made of, but high-speed fantasies are best fulfilled in a virtual racing video game, not on the nearest turnpike.
2. They are large vehicles. Even the safest teen driver can get into an accident, and a bigger car will generally offer more protection against injury than a small one. (A large sedan with excellent crash ratings, such as the Chrysler 300, meets this criteria).
3. They have Electronic Stability Control (ESC). ESC, a standard feature in cars sold in America since 2012, can make driving safer for teens by reducing a car's tendency to "spin out" (over steer) or "plow out" (under steer) when making a turn. According to the IIHS, ESC reduces the risk of a fatal single-vehicle crash by more than 50 percent. That's a great reason for making sure that your teen never drives a vehicle without it.
4. They have scored good or excellent crash ratings. The IIHS recommends that "parents should seek out a vehicle with the highest crash test ratings they can afford." And while buying a new car fully loaded with modern safety features will always be the safest choice for any teen, it's clear that many parents can't afford to do this. Fortunately, the IIHS publishes a list of recommended used vehicles for teens, and several Chrysler vehicles are on this list. They include the Chrysler 200 sedan (2011 and newer) and the Chrysler Town & Country minivan (2012 and newer), pre-owned examples of which can likely be affordably acquired.

Other specific Chrysler models appearing on the IIIH's "Top Safety Picks" list include:
- 2017 Chrysler 200 (with optional front crash protection)
- 2017 Chrysler Pacifica (with optional front crash prevention and specific headlights)
- 2015 Chrysler 200 (with optional front crash protection)
- 2014 Chrysler 200 4-door
- 2013 Chrysler 200 4-door
- 2013 Chrysler 300
- 2012 Chrysler 200 4-door
- 2012 Chrysler 300
- 2012 Chrysler Town & Country
- 2011 Chrysler 300
- 2010 Chrysler Sebring (with optional electronic stability control)
Better Skills for Safer Teen Driving
Beyond purchasing a safe car for their teens, parents can help by enrolling them in a defensive driving course. MOPAR, the parts and customer care organization within Fiat Chrysler Automobiles, organizes free, hands-on defensive driving courses for teens (currently, the nearest course location to Manhattan Jeep Chrysler Dodge is in Englishtown, New Jersey). These courses are affordable, and there's no reason that parents and teens can't take them together (completing one may even have the benefit of lowering your insurance premiums).
At Manhattan Jeep Chrysler Dodge, we've got plenty of Chryslers in stock – both new and pre-owned – that can serve as good vehicles for teen drivers. Call us at 877-255-8709 or use our website's online contact form to get started.
Normal
0
false
false
false
EN-US
X-NONE
X-NONE