NYC is packed with things to do and places to see, but parents know all too well that finding kid-friendly, cost-effective activities over summer vacation can be a challenge.
Attending Summer in the Square 2017 is a great way to change up your kids' summer vacation routines and squeeze in trying something new altogether, AND it's free!
Find out why you should attend Summer in the Square 2017 below.
Four Letters, One Word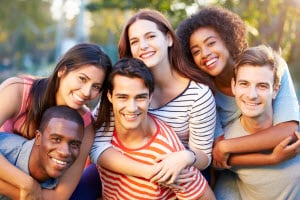 F-R-E-E. Put on by Union Square Partnership and Citi, Summer in the Square 2017 is a community initiative that sponsors outdoor classes and events with top-notch entertainers, fitness instructors, and artists at NYC's own Union Square Park at no cost to you.
Fun for the Whole Family
Keeping the kiddos occupied during summer vacation isn't always easy. But Summer in the Square's free events are intended to be activities that the whole family can participate in and enjoy.
Share a special time together by trying something new like a beginner's Vinyasa yoga class, or taking movie night outdoors by packing blankets and snacks for a Disney classic on the lawn.
Discover Union Square
If you haven't done much exploring around Union Square Park, take some time to venture out and learn about Manhattan's earliest town center before or after your Summer in the Square event.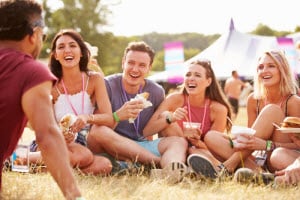 Over its multi-century history, this National Historic Landmark has become NYC's go-to open-air venue for festivals, rallies, and events. It's where the first Labor Day parade took place in 1882, and the first Earth Day celebration in 1970.
Must-Know Info
Here's what you need to know in order to attend Summer in the Square 2017.
What and when: Summer in the Square 2017 is a marathon of free, family-friendly activities unfolding in Union Square Park every Thursday from June 15th through August 10th.
Where: Union Square Park, Manhattan: Broadway to 4th Avenue, East 14th Street to East 17th Street.
Mark Your Thursdays, June 15 to August 10, for Summer in the Square
Attending Summer in the Square 2017 is the perfect opportunity to get outdoors and celebrate family and summer! Mark your calendars to attend and sign up for updates to see the latest schedule of events.
Be there or be square!