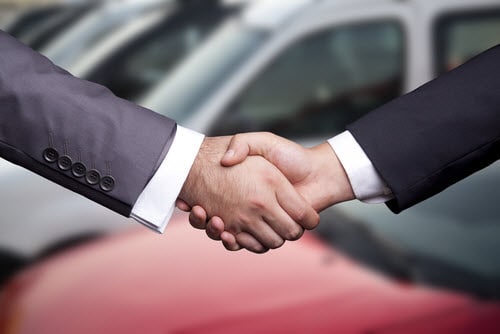 The pitch of automobile brokers is simple: if you let them manage the car buying process, they will (in exchange for a fee), save you the time and trouble of researching,
shopping, and negotiating with a car dealership for the car you want to buy. Many brokers also claim that turning the process over to them will result in a better deal on your car.
If you're busy and don't particularly enjoy shopping for a car, using a broker may make sense. But most car shoppers can probably do better for themselves by simply walking into a car dealership and dealing directly with the people who work there. Here's why:
You have access to the same research tools that the auto brokers use.

The World Wide Web is chocked with information about the car you're looking for, including the ways it can be configured, who, in your particular region, is selling it, and of course how much it's selling for. Most U.S.-based auto dealerships maintain websites, and specialized sites such as TrueCar.com let buyers configure their dream vehicles to a T. Paying a 3rd party lots of money to do the same research you could do in an afternoon just doesn't make sense.



Not all brokers are fly-by-night (but some may be)

. Most auto dealerships have been around for a while. They've established ties with their local business communities, and built reputations based on interactions with hundreds of customers over many years. While some auto brokers have also done this, many haven't, making it harder to distinguish good brokers from bad ones. If you're thinking of contacting a broker, be careful and do your homework. Look for one with experience, access to a large dealer network, and good references. Interview more than one broker if possible.



You deserve to experience the car that you're actually going to buy

. Cars aren't commodities: each manufactured unit that rolls off the assembly line has its own individual charms and quirks, and car shoppers deserve to be able to test that exact unit – under the same driving conditions he or she will experience after purchase. Only a dealership can provide both

the personnel who know the car you're going to buy

and

the infrastructure to service this car

once you own it.



Nobody can offer you a better deal than your auto dealership

. Brokers talk a good game, but they don't have access to prices that are lower than those offered by a dealership. Nor do they necessarily know about all the

late-breaking incentive deals

that a good dealership can pass on to you. And once you add in their fee – which ranges from $500 upwards – the greater likelihood is that you'll be overpaying for your car, which doesn't help anyone but the broker.



A good auto dealership values personal relationships as much as a broker claims to

. Brokers like to play up the idea that the sales staff working at auto dealerships don't value personal relationships with buyers as highly as brokers do. This claim is unfair and it's also laughable: the best car salespeople know that making car buyers happy with a great deal is the best way to bring them back in the future.
If you're looking for a car that is rare and very hard to find, or don't have access to the Internet, using an auto broker to do some of the legwork and research may make sense. But for the vast majority of car buyers, brokers just add costs to the process, not any actual value.
At Manhattan Jeep Chrysler Dodge Ram, we'd very much like a chance to prove how much value we bring to the car buying process, and we'd welcome the opportunity to show you the best deal possible on the car that's best for you. If you've got any questions about the car buying process, please give us a call (or just come on down to our dealership).