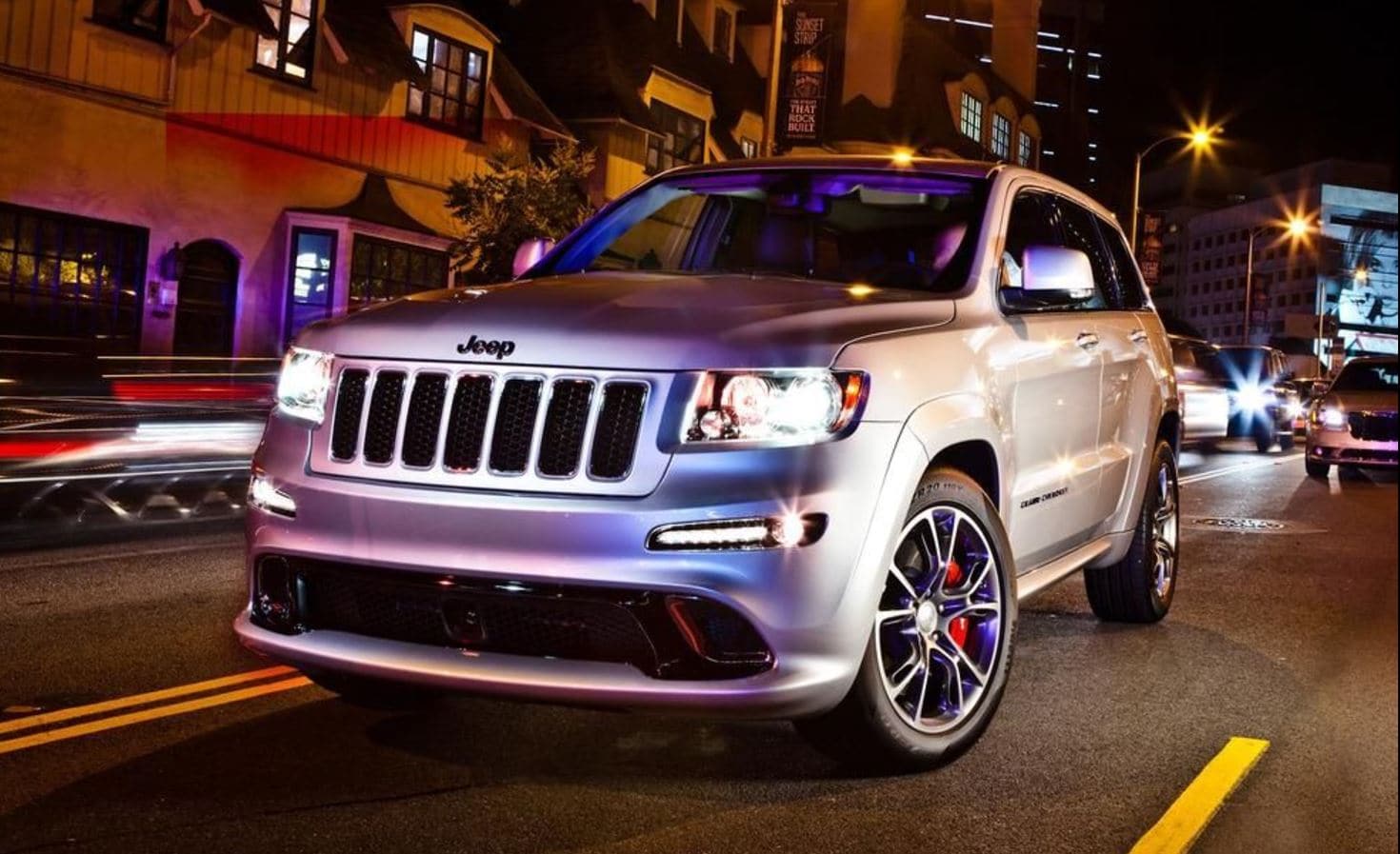 While the wealthiest among us will always prefer to buy brand new, fresh-from-the-factory automobiles, those whose budgets are limited can realize a lot of value by purchasing used (or as the industry prefers, "pre-owned") cars.
The reason for this is simple: new cars begin to depreciate once they're driven off the lot, and their first-year depreciation curve is, on average, about 19 percent, after which it flattens out. This creates a big opportunity for frugal buyers looking for major markdowns on used cars – including Jeeps -- which, while still in great shape, are priced at levels below what the car is actually worth.
And yet it's no surprise that many Americans consider buying a used car to be a risky endeavor. The stereotype of the fast-talking used car salesman has been with us for more than 60 years, there are enough bad actors active in the market to keep this poor reputation alive, and nobody wants to wind up with a "lemon." Here then is a brief guide for frugal buyers seeking to obtain value from a good used Jeep without exposing themselves to risk:
What to look for:
1. A reputable dealer. There are many sources of used Jeeps: private sellers, independent used car lots, and new car dealerships who also sell used examples of the car brands they sell. While it's possible to get a "sweet deal" on a used Jeep from private sellers and used car dealerships, you need to be careful.
Unlike car dealers, who must abide by "Lemon laws," private sellers aren't covered. Sure, if you're buying your used Jeep from a friend or relative, the odds are low (but not impossible) that he/she will stick you with a lemon. But a private seller you find on the Internet or in the back pages of the newspaper may not have such scruples, so you're going to be at risk. Independent used car lots may be completely reputable, or they may be fly-by-night. It's best to research them carefully—ask for references to satisfied buyers, check your local BBB, and ask around locally.
In our experience, new car dealerships that sell used Jeeps are your best bet. They've got roots in the community, care about their reputations, and must abide by State and local regulations. They also generally have more pre-owned cars to choose from, which increases your buying options. For example, at Manhattan Jeep Chrysler Dodge, we have 5 models in our used Jeep inventory, including Wrangler Unlimited, Grand Cherokee, and Compass.
2. A reliable car. You're reading this on the Internet so you're just a couple of clicks away from an awesome trove of information relating to which jeeps are reliable – and which are not. ConsumerReports.com, J.D. Powers, U.S. News and World Report provide neutral, unbiased information about which Jeep models are most reliable. While the metrics they include are derived from samples, this data can provide reliable indications of which car models you should gravitate toward – or stay away from.
Also pay attention to the total cost of ownership (TCO) associated with the cars you're interested in. Over time, these costs can add up, neutralizing any advantage you might have gained from a low purchase price. Kelley Blue Book and Edmunds.com provide TCO calculators for many popular cars, including Jeeps.
3. Strong warranty protection
Here's another advantage of buying your used Jeep from a new car dealer: some dealers offer certified pre-owned (CPO) programs to protect you. For example, at Manhattan Jeep Chrysler Dodge, our CPO program backs pre-owned vehicles with a 7-year/100,000 miles powertrain limited warranty, plus a 3-month/3,000 miles maximum car coverage. You'll also get a complete CARFAX report showing your vehicle's complete maintenance history. This level of protection lets you reap the value unlocked by buying a used Jeep – without shouldering any risk.
4. Used car financing you can afford. Unless you intend to pay for your used Jeep with cash on the barrelhead, you'll need to arrange financing for your purchase from a bank or other lender. Many lenders don't like to underwrite loans for used cars, or if they do, will charge you higher rates than they would for a new car. Like TCO, getting a bad rate on a loan may, over time, eat up any savings you'd otherwise enjoy from buying a pre-owned vehicle.
Fortunately, lenders look more favorably at financing the purchase of Certified Pre-Owned cars, and may extend you very favorable rates. Shop around to get your best deal – and when you've got the numbers in front of you, don't focus narrowly on your monthly payments, but in the total payments you'll need to make to discharge the loan.
Have additional questions about buying a great used Jeep? Call us at 877-225-8709 or use this site's online contact form. We'd love to discuss this topic with you and show you one of our certified, warrantied, used Jeeps.