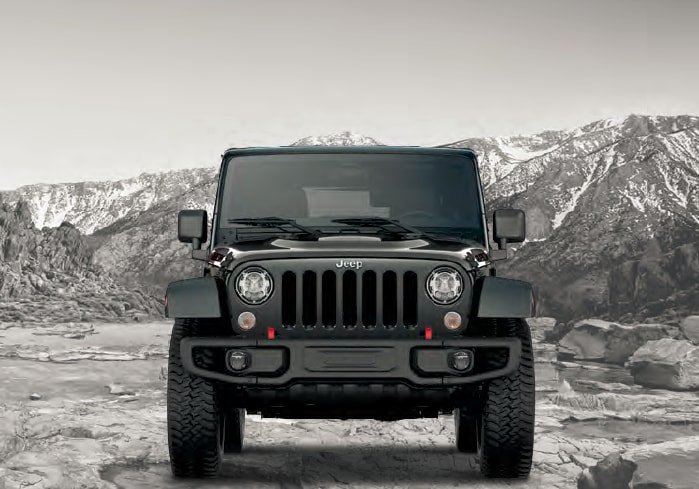 You know you want to buy a Jeep. But what kind of Jeep? Once upon a time, your choices were limited, because Jeep only had three models for sale: the Cherokee, Grand Cherokee, and the Wrangler. Today, however, Jeep fields seven models with distinctive personalities – and custom options packages – so finding the right one means thinking carefully about how exactly you intend to use your Jeep.
Commuting duty
The name "Jeep" derives from the its original 1940s military designation as a "GP" (general purpose) vehicle, indicating its suitability to perform a wide range of driving tasks.
Jeep's reputation as the producer of hardy, versatile, general purpose workhorse vehicles remains strong today, but if the specific application for your Jeep is commuting – not off-roading, towing, or long-distance driving – your best choice is likely the Jeep Renegade or Compass. Both are 4-door SUVs (the Renegade is classified as a "subcompact crossover," the Compass as a "compact crossover") with 4WD and 4x4 drive train options, comfortable interiors, and a wide range of trim options you can use to deck them out to match your taste and driving style.
Although neither the Renegade nor the Compass is marketed as the ultimate off-road machine, they're still Jeeps, and once augmented with optional Trailhawk trim packages, both cars become 100% Trail Rated by Jeep, which means they're ready for any off-road challenge you can throw at them.
Long distance duty
If your daily commute is lengthy, or you enjoy taking long road trips, the Grand Cherokee – Jeep's mid-size luxury SUV -- is likely the one for you. The Grand Cherokee's luxurious interior appointment options will satisfy your appetite for luxury while its fuel-thrifty 3.0 L EcoDiesel V6 engine (available as an option) delivers 30 MPG on the highway and 22 MPG in city driving.
The Grand Cherokee has earned an impressive 5-star safety rating from the National Highway Traffic Safety Administration, making it an excellent choice for individuals and families seeking safe and reliable long distance transport. It includes a set of state-of-art driving assist and safety features, including full-forward collision warning with active braking, adaptive cruise control, LaneSense Lane Departure Warning with Lane Keep Assist, and Parallel and Perpendicular Park Assist.
And yes, just like the Renegade and the Compass, the Grand Cherokee can be outfitted to be an off-road warrior via the Off-Road Adventure II Group trim package, which includes the Quadra-Drive 4x4 system featuring limited-slip differential in the rear axle, Quadra-Lift air suspension, and skid plates.
Off-road duty
For fun off-road driving, the Wrangler and Wrangler Unlimited are Jeep's undisputed stars. Today's Wranglers are the modernized descendants of the iconic 4x4 Jeeps of World War II, and their impressive off-road capabilities have been widely recognized by the automotive press. Every Jeep Wrangler wears Jeep's "Trail Rated" badge, which indicates – in terms of traction, ground clearance, maneuverability, and the ability to cross water – that it's proven itself to be worthy of the high trail, desert, or outback.
The Wrangler's Rubicon Hard Rock trim package is the one to pick if you're interested in buying the ultimate off-road machine. The provides the Wrangler with Tru-Lok electronic locking differentials, Mud-Terrain T/A tires, a Rock-Trac transfer case with 4:1 low-range ratio, electronic sway bar disconnect, and rock rails. The Rubicon's manual transmission – with a 73.1:1 crawl ratio – lets you climb through the wilds with great ease. Wrangler Rubicons also have the ability to tow up to 3,500 pounds.Jeep provides an amazingly varied selection of trim packages for the Wrangler – including a set of Wrangler Limited Editions -- that let you personalize this rugged vehicle for the mountains, the beach, for winter weather, and for interior comfort and convenience.
Towing Duty
Each and every one of Jeep's current line of vehicles can be outfitted for towing duty, and Jeep has a helpful chart that will let you easily determine how much each Jeep model can tow. But if you're looking for raw towing power, the Grand Cherokee – outfitted with the Limited, Trailhawk, Overland, or Summit trim package – will lug the hardest. These muscular trim packages equip your Grand Cherokee with a 3.0 L EcoDiesel V6 engine providing 240 HP and 420 pound-feet of torque. The result is a tow capability of 7,400 pounds in 2-wheel drive mode, and 7,200 pounds in 4x4 mode. A fun, rugged, versatile Jeep – either new or pre-owned – that's a perfect match for your driving aspirations – whether on or off-road -- awaits you at Manhattan Jeep. To get up close and personal with one, we encourage you to contact us and arrange for a test drive, so please use this site's online contact form or give us a call at 888-474-9500.