Oldies but Goodies: NYC's Best Historic Eateries
If you're craving an extra helping of American history the next time you go out for dinner, check out these three iconic restaurants in Manhattan.
1. The Ear Inn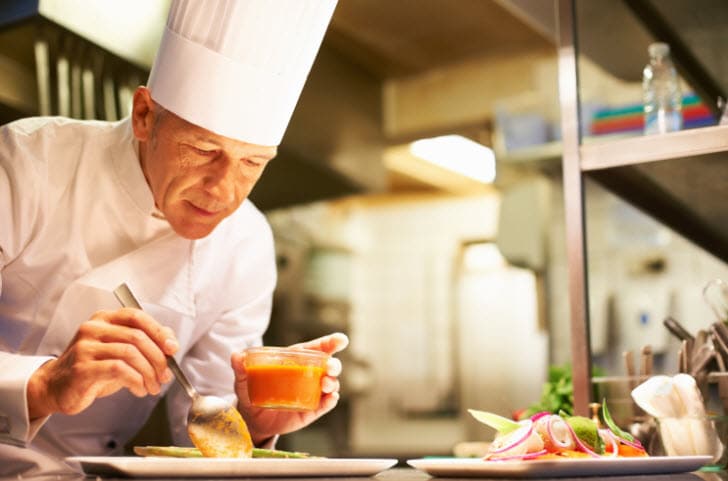 As the oldest working tavern in New York City, the Ear Inn offers a rich history, cozy atmosphere and hundreds of bar stories to augment its rustic character. Its eclectic, unpretentious dining room is somewhat off the beaten track in Lower Manhattan, but its hearty menu and expansive beer selection draw dozens of local patrons each night.
The bar's history stems back to the United States' infancy, and originally served as home and tobacco business to James Brown — an aid to George Washington during the Revolutionary War.
Brown's home was converted into a brewery for longshoreman on the Hudson River during the 19th century before operating as a speakeasy, brothel, boarding house and smuggler's den during Prohibition.
Once Prohibition was repealed, the tavern became a popular watering hole for sailors, who gave it its unofficial name, "The Green Room."
The building was added to the Historic Registry in 1977, and the bar's current owner, Martin Sheridan, purchased and renamed it "The Ear Inn" shortly afterwards. He painted the building's neon BAR sign outside to read EAR, and Sheridan's tavern has been a local favorite ever since.
Despite its designation as a Landmark of the City of New York, the Ear Inn attracts few tourists. Instead, it remains a popular neighborhood hangout with plenty of delicious food, fresh beer and great conversation to go around.
Stop by the Ear Inn for a beer and a bite to eat the next time you're in Manhattan! It's located at 326 Spring Street, New York, New York, 10013. You can reach them at (212)-226-9060.
2. Fraunces Tavern
Take a step into American history the next time you're in Manhattan, and make a reservation at the Fraunces Tavern — one of New York City's oldest landmarks.
Positioned on the corner of Pearl Street and Broad Street in Manhattan, the Fraunces Tavern restaurant and museum played an integral role during the United States' founding. Relics throughout its eight party rooms and nine galleries date back to the colonial era, and give this tavern a rustic, old-world charm.
Founded in 1762, the Fraunces Tavern served as George Washington's headquarters and venue for British peace talks during the American Revolution. It subsequently housed offices for the Department of Foreign Affairs, War and Treasury during the Early Republic, until government headquarters moved south to Philadelphia.
Afterwards, the building was converted back into a tavern, where it survived several fires and structural changes throughout the 19th Century. The Sons of the Revolution in the State of New York restored the building at the beginning of the 20th Century, and the Fraunces Tavern museum and restaurant opened for business Dec. 4th, 1907.
Today, the Fraunces Tavern boasts a wide range of beers on tap, an extensive whiskey selection, and mouthwatering menu options that entice tourists and locals alike. Whether you go for lunch, brunch or dinner, the Fraunces Tavern offers a quaint atmosphere where patrons can dine in colonial comfort.
Call (212) 425-1778 to make a reservation at the Fraunces Tavern—conveniently located at 54 Pearl Street, New York, NY, 10004.
3. Delmonico's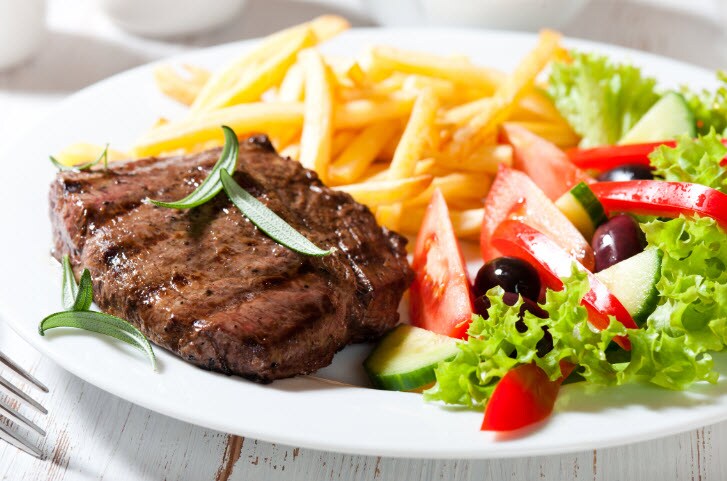 As America's first fine dining establishment, Delmonico's offers one of the most elegant, luxurious restaurant experiences in New York. It remains a top pick in Manhattan's restaurant scene nearly 200 years after opening its doors, with delicious menu offerings like boneless rib-eye, Lobster Newburg and Baked Alaska that uphold its reputation for excellence.
Plush leather high back booths, crisp white table cloths, and rich wood paneling provide a warm, classic-look to Delmonico's iconic dining room. Its old-fashioned environs set the gold standard for steakhouses throughout the country, with its history stemming back to the 1800s.
The Delmonico brothers — who sold pastries, coffee, bonbons, chocolate, wine, spirits and Havana cigars in their family shop — opened their restaurant in 1837. Its opulent atmosphere and lavish menu options were unheard of at the time, and quickly rose to prominence among New York City's elite.
Private dining rooms, 1,000 wine options and the expertise from Chef Alessandro Fellippini fostered its reputation for culinary innovation during Delmonico's formative years. Today, the Zagat-Rated Delmonico's remains a popular locale for Wall Street businessmen, Manhattan families and tourists from across the country.
You can make a reservation at Delmonico's online, or by calling (212) 509-1144. Delmonico's is located at the intersection of Beaver, William and South William Streets, at 56 Beaver Street, New York, New York, 10004.
Manhattan's Restaurants Get Better With Age
If you're taking a daytrip to Manhattan from the Bronx or Queens, check out some of the oldest, most historical restaurants the city has to offer.