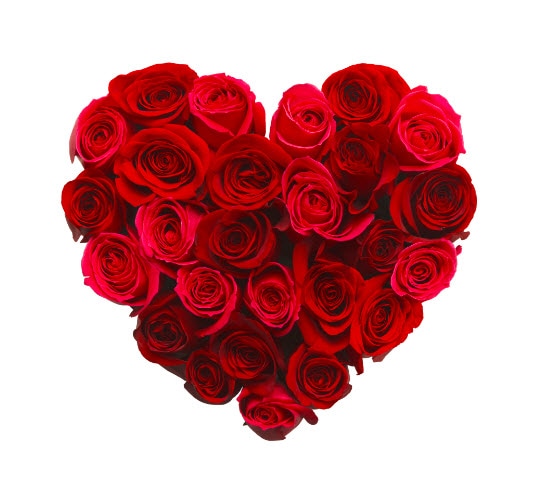 If you're shopping for a romantic gift with a personal touch this Valentine's Day, these three Jewelers offer pieces with detailed, stunning artistry. Keep reading if you're looking for a special present to make this Valentine's Day unforgettable.
1. R&R Jewelers
The family-owned and operated R&R Jewelers opened its doors in 1985, and supplies New York with loose stones, timeless jewelry and stunning diamond engagement rings.
As one of the Diamond District's most trusted shops, R&R Jewelers features some the finest craftsmanship in Manhattan. Its accommodating staff can help you choose the best custom made and designer pieces from their inventory, with items that match every budget and taste.
Exquisite earrings, necklaces and bracelets are each handpicked by R&R's in house professionals, and make breathtaking gifts on any occasion. If you're shopping for an engagement ring this Valentine's Day, R&R Jewelers has a diamond and band suited for every bride.
An engagement ring is a symbol of commitment, a promise of lifelong companionship, a pledge for two people to grow alongside each other as the years change and youth passes. It's not just a rock on a finger, and choosing one is the most pivotal moment in a couple's life together.
R&R Jewelers has a diamond ring that embodies your commitment to lifelong passion, support and love. To view their selection, you can visit their website, or stop by their store, located at 26 West 47th Street, New York, NY, 10036. You can also call their showroom at (212) 764-7211.
2. Lydell NYC
Maybe you're shopping for bold, colorful earrings to complement your favorite outfit for girl's night out, or for a necklace to wear with your signature little black dress.
Whether you're more of a Samantha Jones or Carrie Bradshaw, your style is a reflection of you. Lydell NYC strives to accentuate every woman's inner style icon, so she can feel beautiful and confident on the streets of Manhattan, Queens and the Bronx.
Lydell NYC specializes in jewelry for every style preference, with collections for boho, flirty, classic and feminine looks perfect for any fashionista. They've been regularly featured in publications like Cosmopolitan, People, InStyle and Seventeen, and each piece adds a bold statement to any outfit.
If you're shopping for a Valentine's Day gift, check out Lydell NYC's Best Seller and Bridal Beauties collections. Each feature fun but classic looking accessories you won't find at other jewelry stores. Price ranges vary, but Lydell NYC strives to accommodate every budget.
You can stop by Lydell NYC's Manhattan location, 3 West 35th Street, New York, New York, 10001, or call them at (212) 239-4546.
3. Pippin Vintage Jewelry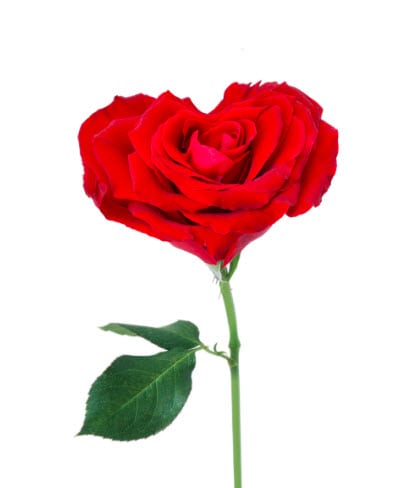 You never know what you'll see at Pippin Vintage Jewelry, but you're sure to find unique, irreplaceable earrings, necklaces and engagement rings spanning across the ages.
A quaint Manhattan boutique, Pippin's rotating jewelry selection is organized by type, color and era, making it easy to browse for a one-of-a-kind Valentine's Day gift. They offer high-end items and mid-priced costume jewelry, and their employees foster a low-pressure, stress-free environment so you can peruse their inventory at your leisure.
After the Chelsea Flea Markets closed, owners Stephen and Rachel Cooper opened their vintage jewelry store on Orchard Street just below Delancey. Pippin Vintage Jewelry quickly became one of the most popular jewelry stores on the Lower East Side before opening a second location, Pippin Home, in 2006.
Each location's ever evolving inventory features rare, breathtaking items you can't find anywhere else in the Bronx, Queens or Manhattan. With engagement rings from the 1920s, brooches from the 1840s and necklaces from the 1950s, Pippin Vintage has something unique to add to your jewelry collection.
You can stop by Pippin Vintage Jewelry's location at 112 West 17th Street, New York, New York, 10011. You can also call them (212) 505-5159.
Take Someone's Breath Away This Valentine's Day
A piece of jewelry makes a huge statement on Valentine's Day. If you're looking for an unforgettable way to show your affection, a necklace, pair of earrings or bracelet from one of these stores is the perfect way to do so.