Top Children's Dentist in Manhattan for National Children's Dental Health Month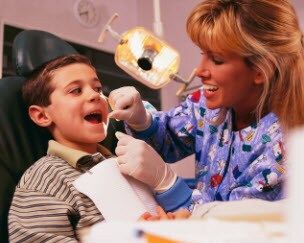 One of the greatest gifts you can give to your child is a healthy smile. Taking care of their teeth, mouth and gums prevents disease and improves their overall wellbeing, which is why it's important to find an experienced pediatric dentist for your family.
If your youngster need a teeth cleaning during National Children's Dental Health Month, these three practices provide friendly, gentle care in relaxed, hospitable environments. Each office delivers attentive service to put children at ease, thanks to their conscientiousness, expertise and passion for strong, beautiful teeth. Keep reading if you're interested in learning about some of the best pediatric dentists Manhattan, Queens and the Bronx have to offer. We've listed them in alphabetical order for you below.
1. Dr. Keith Silverman D.M.D.
As one of the most popular dentists serving the Upper West Side community, Dr. Keith Silverman provides top-notch cosmetic, teeth cleaning, and periodontal services for families throughout Manhattan. Silverman comes with more than 20 years of experience under his belt, and will do everything he can to give kids the smiles they deserve.
Silverman strives to make every appointment a pleasant one, with thorough, high quality dental care for clients of all ages. Whether you're scheduling a cavity filling, teeth cleaning or routine checkup, Dr. Silverman's welcoming staff will make your children feel comfortable and relaxed during their visit.
If you would like to make an appointment with Dr. Silverman, please call (212) 877-5370 or e-mail info@nycteeth.com
2. Happy Teeth New York Pediatric Dentistry
Happy Teeth is passionate about pearly whites. Between their friendly service and standard of excellence, Happy Teeth is committed to enhancing your child's smile during each stage of their development.
Happy Teeth's Dr. Lal provides a full range of services to enhance the natural beauty of a child's grin. He's been helping kids maintain their dental health for more than 15 years, and treats each patient with compassion, kindness and professionalism. He fosters a caring environment so each child feels at ease when they come in for a teeth cleaning or checkup, and provides personalized, tender care during each visit.
Visit Happy Teeth's website to book an appointment, or you can request an appointment by phone at (212) 810-6562.
3. Tooth Works New York City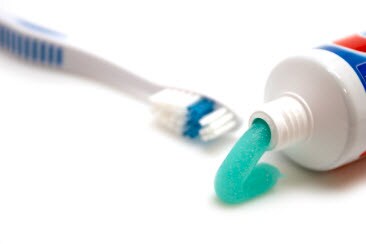 If your child gets the jitters when they go to the dentist, Tooth Works provides gentle, attentive care in a colorful, kid-friendly office to help them feel relaxed. Dr. Sejal Patel and Dr. Vanessa Lugo-Hart are friendly, patient, attentive and skilled at communicating with their young patients.
Services at Tooth Works include restorative dentistry, extractions, teeth cleanings and more. No matter what your child needs, Tooth Works is committed to excellent care and personalized service so that your child grows up with a smile that lights up every room they enter.
You can book an appointment with Tooth Works New York City online, or you can call (646) 558-6058.
Service You Can Smile About
Dentist appointments can be nerve-racking for parents and children alike. If you're looking for pediatric dentists, you can trust in Manhattan, Queens or the Bronx, these three doctors deliver impressive, convenient and reassuring services that you can feel good about.