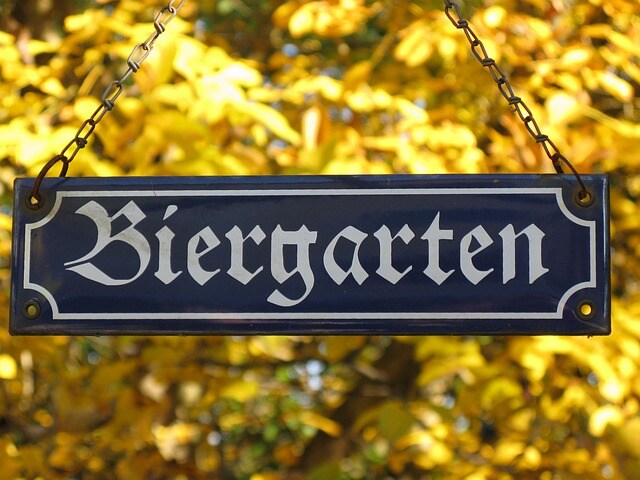 Fall may mean pumpkin lattés, pies, and treats, but those in NYC are more excited about the return of Oktoberfest. As an event that gives residents and visitors the opportunity to enjoy delicious foods and equally indulgent beers, it's easy to see why.
So whether you're looking to celebrate your German heritage or you just love everything this seasonal event has to offer, make sure to enjoy Oktoberfest properly by visiting the top NYC German restaurants listed below.
The Standard Biergarten
848 Washington at 13th Street

The Standard Biergarten (that's beer garden in German) is the place to go for those looking to celebrate Oktoberfest with some authentic German food and beer. Located under a canopy of the High Line, this restaurant serves up traditional dishes from Germany, including sausages and pretzels.
But what this establishment is most famous for is its beer selection. As an Oktoberfest destination, the Standard Biergarten offers a wide selection of unique brews, such as the new signature Kostrizer Bock. On top of that, you're welcome to grab a beer and enjoy a game of ping pong and enjoy scenic views of the city in this year-round open-air facility.
Clinton Hall Beer Garden
90 Washington Street

Located in Manhattan's financial district is the Clinton Hall Beer Garden where patrons can enjoy some food and drinks indoors or in the courtyard area that faces the city's famous buildings.
Oktoberfest lovers will be able to indulge in a diverse menu filled with classic German treats and iconic bar foods. So regardless of whether you're craving a smoked krainerwurst sausage patty or a burger, you'll be able to get it here.
Along with the food menu is an equally diverse beer menu featuring more than 20 draught beers and ciders that come from all over the world, including the US, Scandinavia, Belgium and, of course, Germany.
Heidelberg Restaurant
1648 Second Avenue (between 85th and 86th Streets)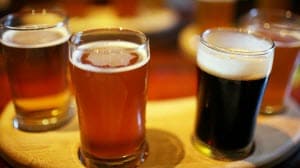 At the Heidelberg Restaurant, you won't just get the food and drink perfect for your Oktoberfest celebration; you'll also get the environment.
Known as the oldest family-run German restaurants in the nation, you'll feel like you've stepped back in time. Heidelberg Restaurant is the last remaining German establishment of Yorkville, a once heavily German populated area, and it pays tribute to the businesses that have come and gone throughout the years by preserving its original appearance for over one hundred years.
Along with its overall interior design, their menu is traditional, as they feature authentic German dishes such as Hausegemachte Gulaschsuppe, an iconic homemade gulasch soup. As for their Oktoberfest menu, you'll find a wide array of imported drafts, bottled beers, and an assortment of bar foods to pair with each brew.
With fall right around the corner, many throughout Manhattan, the Bronx, and Queens have started to prepare for their Oktoberfest celebration. If you're one of the many looking to fill your autumn calendar with some delicious German meals and the perfect beer to go with it, be sure to keep the top NYC German restaurants to visit in mind for your Oktoberfest festivities.