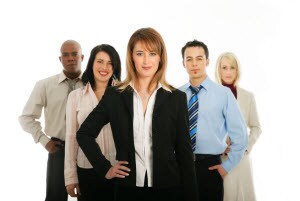 Small businesses in Manhattan and homegrown online shops are unique. They offer an intimate shopping atmosphere, useful services, and a customer service experience that can't be topped. For years, they've served as a vital part of the economy. So on November 28, celebrate Small Business Saturday and show your support to these local establishments in Manhattan and online.
Il Baretto
Foodies can show their support for small business by visiting Il Baretto at 750 11th Avenue to indulge in some delicious Italian cuisine. Il Baretto is committed to providing an excellent culinary experience and exceptional customer service regardless of whether you're dining in or ordering takeout or delivery, and it shows. They offer everything from cheeses to paninis to traditional Italian meals, all while making sure that both you and your stomach are completely satisfied.
Inti NYC
Foodies looking to branch out and try something new will want to head over to Inti NYC Restaurant at 820 10th Avenue. Here your taste buds can experience a whirlwind of flavors as you try a variety of Peruvian dishes. Some items on their menu include Arroz Chaufa, a type of fried rice with eggs, onions, and soy sauce; and Parihuela, a Peruvian seafood soup.
NOVA CATERING + EVENTS
Planning events is stressful, but NOVA CATERING + EVENTS can help. They can find a venue, create a menu, and provide the perfect silverware, plates, and decorations based on your preferences. Plus they can coordinate entertainment and obtain rental equipment when needed. On top of that, they feature the NOVACAFÉ at 820 10th Avenue (at 54th Street) where you can grab pastries, coffee, salads, and sandwiches.
The Bagtique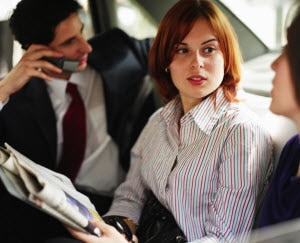 Fashionistas throughout the NYC area can go online to The Bagtique to celebrate Small Business Saturday and take home some new and stylish accessories for the season. Here you can find an assortment of beautiful handbags from Michael Kors totes to Rebecca Minkoff clutches. Best of all, this small business offers designer steals to indulge your inner fashionista without stressing out your wallet.
Head Over Heels Bath and Body
For all of the body butter and scented lotion lovers across the Big Apple, Head Over Heels Bath and Body is here for you. This small business opened online in 2013, but its beginnings dates back to 2007 when founder and owner Christian Bell started making her own soaps and body butters for Christmas gifts. Today she continues to create every product offered and provide the fragrances, lotions, and soaps to help you smell great and keep your skin healthy.
The Phone Society
The Phone Society is dedicated to helping you add some individuality and convenience to your mobile device. Founded by Kirklan Hawes from his love for technology, this small online business has all of the Android, iPhone and, soon, iPad, Apple Watch, and MacBook laptop accessories needed to help you love these innovations just as much as he does. When you go online to shop, you'll find unique phone cases, chargers, USB cords, and much more. Plus everything you order is shipped for free.
Though they're called small businesses, local establishments are one of the most important things that keep our country successful. So celebrate everything they do for you and the nation, and check out the businesses above to show your support on Small Business Saturday.