Life hacks are those handy tricks or shortcuts that enhance productivity and efficiency and just simply make your life easier. You may already know life hacks when it comes to doing your laundry or cooking, but here we've provided five life hacks for your vehicle.
Clear Up Your Hazy Car Headlights
Hazy headlights can cause serious visibility issues, but you can easily clean them up with some toothpaste. Just rub the toothpaste onto the headlight with your hands or a toothbrush then wipe it off to reveal clear, bright headlights. As an added tip, you can rub a bit of wax onto the headlight to prevent them from getting dirty.
DIY Cell Phone Car Mount
For a budget-friendly cell phone car mount, look no further than your desk drawers because using a binder clip is an inexpensive way to hold up your phone while you drive. To create this mount:
Disassemble the binder clip by taking off the silver ends.
Take the silver pieces and bend the rounded ends at an angle.
Reassemble the binder clip so the rounded ends point toward each other.
Wrap rubber bands around the silver ends to create the reverse tension needed to hold your phone securely.
Attach your DIY cell phone car mount to any one of your vents then clip your phone between the silver parts.
When you're reassembling the blinder clip, you can also wrap the silver ends in string to keep the mount from scratching your phone.
Keep Your Car Smelling Fresh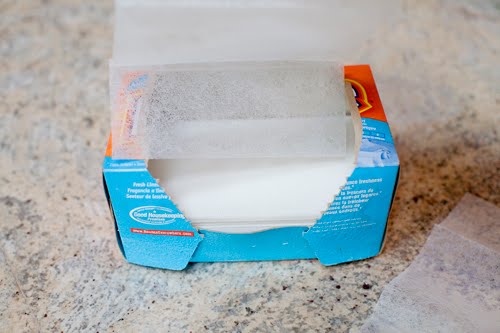 Save money on one of those pine tree air fresheners by placing some dryer sheets around your vehicle, such as in your cupholders or storage areas on your doors. You also can open a full box of dryer sheets and place it under one of the seats for the same effect.
Unfreeze Your Car Doors
During those cold New York winters, it's fairly common for your car doors to freeze shut overnight. If you're in a hurry and have no time to let them thaw, grab some vinegar and water to make a homemade deicer. Just combine 2/3 cup vinegar and 1/3 cup water in a spray bottle and apply the mixture to the windows and doors to melt the ice so you can get inside your vehicle.
Find Your Car Easier
So you don't forget where you've parked your vehicle, open the GPS system on your smartphone and drop a pin or bookmark the location before you get out of your car. When you do this, make sure your location services are turned on and your mobile data is activated to help find your exact location. Once the spot is pinned or marked, you just need to activate your GPS system again when you're ready to go home and it will show you where you left your vehicle.
These five vehicle life hacks were brought to you by Manhattan Jeep Chrysler Dodge Ram. We're home to this year's new and popular vehicles, so stop by today if you're from Queens, the Bronx, or Manhattan so you can schedule your test drive.