You see it everywhere from our website at Manhattan Jeep Chrysler Dodge Ram to even gas stations with service departments. Wherever you look, you'll see automotive abbreviations, and it's common to feel a little out of the loop when it comes to understanding what these mean. This is why we're helping our customers from Manhattan, Brooklyn, and Queens by explaining some of the common automotive abbreviations below.
ABS
ABS stands for Anti-Lock Braking System. Within your vehicle is a braking system, and if you're one of the many that do have ABS, it means your wheels don't lock up in the event of a sudden and heavy brake, and this is what keeps you from skidding. With ABS, you'll notice small pulsating vibrations within the brake pedal.
ACE Certified
When you drive past an automotive repair shop, you'll sometimes see banners advertising their technicians are ASE Certified. This means that these technicians have been given a National Institute Automotive Service Excellence certification. Technicians with this certification provide excellent automotive repair and service to their customers.
CVT
Vehicles like the ones in the showroom of Manhattan Jeep Chrysler Dodge Ram offer many transmission options for drivers. One of them is CVT, or continuously variable transmission. This automatic transmission delivers fuel economy and a smooth driving experience by shifting gears to provide the right ratio or speed when driving on certain road conditions. The lower gears are activated when starting to drive, the middle gears are used when accelerating and passing, and the higher gears are for a fuel efficient cruise through the streets.
IIHS
IIHS, or the Insurance Institute of Highway Safety, is a common acronym heard on vehicle commercials and seen on websites online when doing your car research. The Institute helps reduce damages (deaths, injuries, property damage) due to automotive crashes. They work with new vehicles in the Vehicle Research Center to perform crash tests. From there, they give a rating of safety of the vehicles, and the ones who perform exceptionally receive the Top Safety Pick + or the Top Safety Pick title.
TPMS
Tire Pressure Monitoring System or TPMS is a system that works to help you stay on track of the condition of your tires. It monitors the pressure of your tires and alerts you via dashboard light when they get too low. Many vehicles like the models in Manhattan Jeep Chrysler Dodge Ram's showroom do implement TPMS into their systems to help drivers know when they should stop and inflate tires.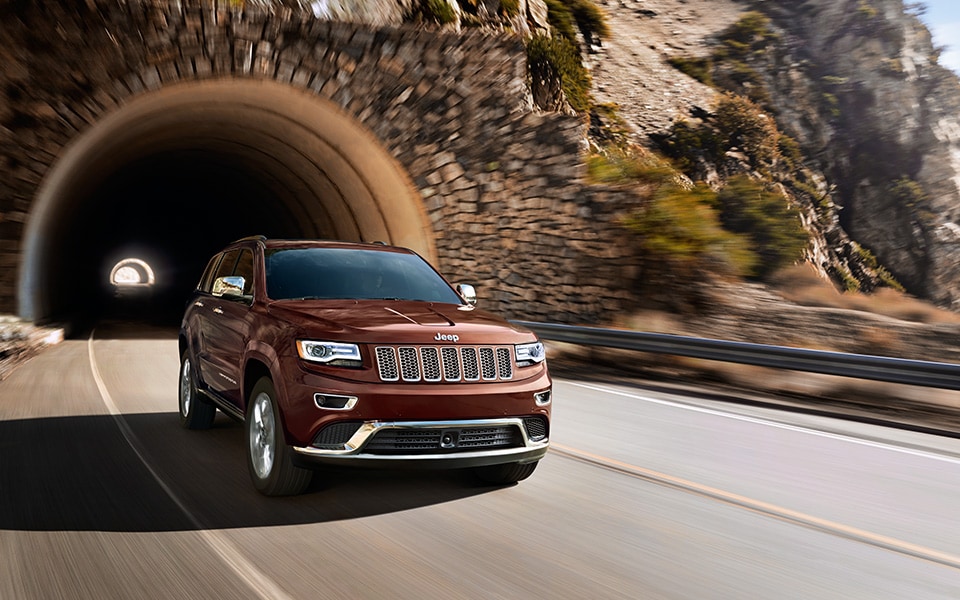 Acronyms and abbreviations in the automotive world are to see and hear. From car commercials to service departments to car dealership website, they're found almost everywhere. So if you find yourself scratching our head when hearing one of these terms, refer back to this guide to help you understand.
Manhattan Chrysler Jeep Dodge Ram strives to provide customers in Queens, Manhattan, and Bronx with the information they need about their vehicle. If you have any questions, don't hesitate. Stop by our showroom or service department and talk to one of our advisors to have your questions answered today.