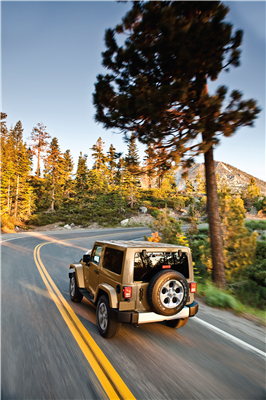 While Jeep soft tops are a fun and free-wheeling choice in the summer, hard tops prove to be the more practical choice during winter months. They offer versatility, flexibility, and added security before a polar vortex or a blizzard hits, so you can drive through city streets or mountain roads with confidence.
At Manhattan Jeep Chrysler Dodge Ram, we know how hard the winter months can get for our valued Jeep vehicle drivers. Here are our top four reasons why Jeep drivers in Manhattan, the Bronx, and Queens should invest in a Jeep hard top for their vehicle this season:
1. Hard Tops Retain Their Heat
Jeep hard tops provide more insulation than soft tops, preventing cold air from seeping in and retaining heat inside the cabin. Vehicles equipped with a soft top take a long time to warm up and are especially cold when you first start the car each morning. When temperatures dip below freezing in New York, you'll be glad you opted for the hard top.
2. Hard Tops Are Better for Transporting Winter Gear
Jeep soft tops are known for their versatility but fall short when you're hitting the slopes. If you're transporting skiis, sleds, or snowboards for an afternoon in the mountains, hard tops are better at carrying your gear.
3. Hard Tops Are Sturdier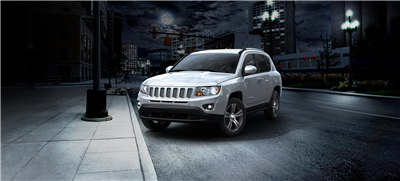 The fabric each Jeep soft top uses gets tight during extreme cold and may rip or tear if you aren't careful. Soft tops also fade after prolonged exposure to UV rays or inclement weather in Manhattan, Queens, or the Bronx. On the other hand, durable hard tops are engineered to withstand the elements, including rain, snow, and sleet.
Hard tops are also easier to clean after a blizzard or ice storm. Soft tops are fine after flurries or light snow but are difficult to work with when a whiteout hits.
4. Hard Tops Come with Rear Window Defrosters and Vents
If you live in an area that snows on a daily basis, Jeeps come with rear window defrosters and vents that melt ice, clear away snow, and improve visibility so you can see outside clearly.
The hard top also offers improved rear vents compared to the soft top, preventing air from leaking through into your Jeep's cabin. Jeep soft tops simply aren't crafted for winter driving, so we recommend hard tops for drivers in Manhattan, Queens, or the Bronx.
Purchase a Jeep Hard Top at Manhattan Jeep Chrysler Dodge Ram
When it gets to be a certain temperature during the winter, Jeep hard tops offer extra protection against the elements in Manhattan, Queens, and the Bronx. Not only do they prevent wear and tear to your Jeep, hard tops also insulate heat more efficiently and come with improved visibility for a more comfortable ride overall.
If you're interested in purchasing a Jeep hard top, stop by the Manhattan Jeep Chrysler Dodge Ram parts center, conveniently located at 678 Eleventh Avenue in New York, NY. We're open Monday through Friday from 7:30 am to 7 pm and Saturday from 7:30 am to 5 pm.
The Manhattan Jeep Chrysler Dodge Ram parts department can be reached at 877-234-2148.