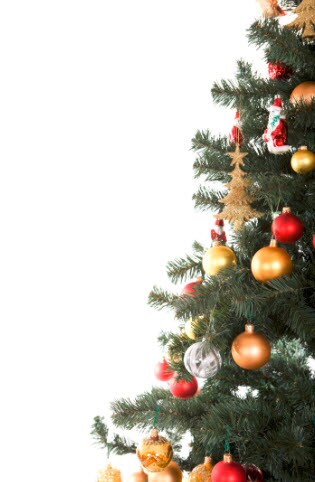 Driving through Manhattan, Queens, or the Bronx with a Christmas tree perched precariously atop your vehicle is quite an ordeal in New York's stop-and-go traffic, especially with nothing holding it down except some twine and netting.
Christmas trees can pose a major traffic hazard if they aren't secured properly, so here are some tips to make sure yours gets home safely this holiday season.
Transporting your Christmas Tree: Step by Step
Before you leave with your Christmas tree, make sure that it's netted and secured, especially if it's going on the roof. Also make sure that the tree trunk is facing front to reduce wind damage to its branches.
Pick a tree that fits inside your cargo area or on top of your roof. You should also make sure that you have enough twine to secure your tree to your roof if needed.
If you're placing the tree inside your car, put a tarp or blanket on the floor protect your upholstery from loose pine needles. Likewise, you should put a tarp down on your roof to prevent its paint from getting scratched. You should also place a tarp down in the bed of your pickup truck to prevent the tree from getting damaged by hot spot areas.
Before leaving the farm or Christmas tree store, make sure that the tree is secure by tugging it. Make any adjustments as necessary.
Avoid the highway if you can and drive slowly because the tree affects your car's emergency handling and overall center of gravity. Pay extra attention while on busy roadways in Manhattan, Queens, or the Bronx because you'll want to avoid stopping short.
Once you get home, make sure that you take the tree out of the wind and sun as soon as you can to avoid damage to the tree.
Other Christmas Tree Tips
Avoid putting your tree on the roof if your car doesn't have a roof rack. We recommend having a friend with a more capable vehicle transport it home for you if your car isn't big enough to hold your Christmas tree.
There are some companies that deliver Christmas trees for you. If you're concerned about getting your tree home safely, this could be a sound investment.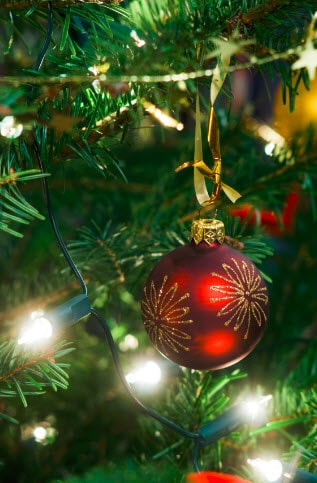 Merry Christmas from Manhattan Jeep Chrysler Dodge Ram
Best of luck transporting your Christmas tree this year! We hope you have a happy and healthy holiday this season and can't wait to work with you this new year.
If you're interested in shopping for a car, truck, or SUV to transport your Christmas tree home, schedule a test drive at Manhattan Jeep Chrysler Dodge Ram, conveniently located at 678 Eleventh Avenue!
Give us a call to speak with one of our sales representatives or stop by our showroom between 9 am and 9 pm Monday through Friday, 10 am to 6 pm Saturday, or 11 am to 5 pm Sunday.