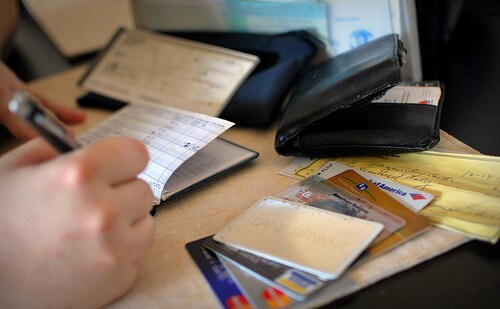 Building and adhering to a budget can be a frustrating and boring experience that often leaves you with more questions than you have answers to regarding the state of your finances. However, you'll find that getting through the effort carries many benefits, and that goes doubly so in budgeting for unforeseen expenses such as vehicle repair.
The biggest obstacle in tackling this task comes in knowing what information to build your budget on. Here we'll go over some of the things you need to know to plan for your car repair budget.
Planning Based on Previous Experiences
If you've owned your vehicle for a while, you're likely aware of what kind of problems are bound to pop up. Knowing when you need your next oil change or tune up helps you to understand what kind of expenses may be coming your way and gives you the foundation of information you will need to build an effective budget.
If you're unaware of your vehicle's extended history, it can be exceptionally helpful to find out that information. The dealer that you purchased the vehicle from likely has this information available. If not, there are a multitude of businesses that can provide it to you (CARFAX, for one). Knowing your vehicle's previous history clues you in on major problems it may have had in the past, letting you know whether you need to expand your budget for potential repairs in the future.
Budgeting Through Avoidance
You may have heard the saying "spend money to save money," and in maintaining a car or truck, this can be particularly pertinent. Allowing room in your budget for small maintenance such as wheel realignment or tire replacement can help to mitigate potentially larger repair costs. It's much cheaper to deal with buying a tire when it's time to than it is to pay for major repairs due to a traffic collision and negligence. In this way, you can build up a modest investment and feel safe in doing so rather than hoarding a large sum in holding.
Settling a Nest Egg
And now, on to the nitty-gritty. Once you have the above information handled, you can look at the net worth of your vehicle and the cost of its appropriate upkeep, deciding on an actual reasonable sum you can have in holding to guard from future disasters. This can be set aside as a large lump all at once, but you're likely to find it more palatable to build this savings up incrementally.
If so, plan a portion of your income to go directly into the savings until the goal is met. Once you've done this, you can let it sit with the knowledge that you've protected yourself appropriately. If any of the money is used, such as in the preventative maintenance we mentioned above, build it back up promptly.
Above all, keep in mind the absolute number one rule of a budget. The point of this budget is to use the money saved for your vehicle and for your vehicle alone. If you start chipping off at it like it's petty cash, then you've defeated your purpose.
Don't forget to schedule your service at DCJ Manhattan, our technicians look forward to serving you!