Many would agree that with the holiday season comes the cookie season. Every year, those with a huge sweet tooth embark all over Manhattan, Queens, and Bronx to find great cookies perfect for the holidays. However, you may not have to look any further than your own kitchen. Below are the ten best Christmas cookie recipes created by Food Network's chefs perfect for friends and family during the holiday season.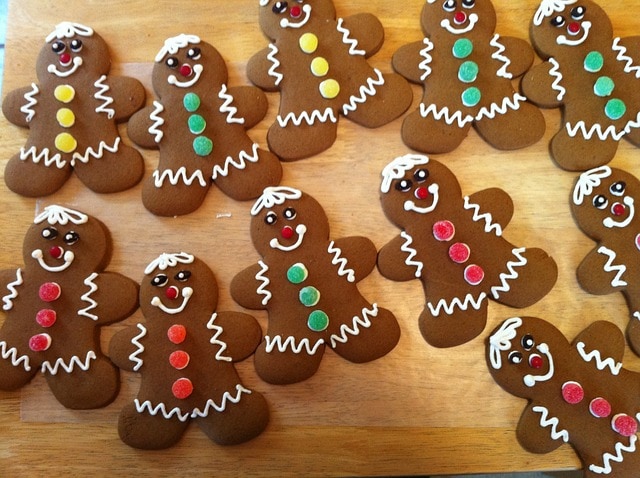 Gingerbread Cookies
As a holiday staple, the gingerbread cookie is sure to make an appearance in shops and dinner tables this year. However, you can take this cookie a step further with this gingerbread cookie recipe from Alex Guarnaschelli. As a great holiday treat, this recipe will call for great spices like cinnamon, allspice, nutmeg, and more, and the simple smell of this cookie will have everyone in your household racing toward the oven to get a taste of this delicious cookie.
Shortbread Cookies
The tins filled with delicious shortbread cookies usually seem to pop up everywhere this holiday season. Yet, this year, you can take that iconic taste you'd find in those cookies, and make them yourself with Claire Robinson's easy shortbread cookies recipe. This only calls for four ingredients with added one ingredient variations to give you the liberty to add an extra taste to these wonderful holiday cookies.
Butter Cookies
This recipe courtesy for Patrick and Gina Neely will be sure to give you delicious butter cookies that everyone will enjoy for dessert this holiday season. As an easy butter cookie recipe, you can have delicious cookies without feeling like you're stretching yourself too thin. It only calls for a couple ingredients and this recipe will give you about three dozen cookies, so it's perfect for a family holiday party or even a holiday party at the office.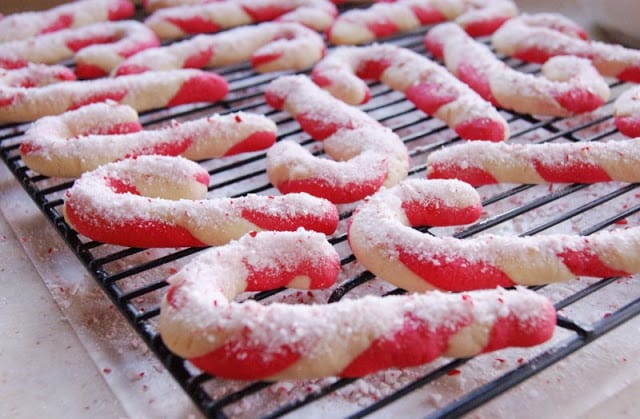 Candy Cane Cookies
Also from the Neelys, this candy cane cookie recipe will be absolutely perfect for the holidays. Complete with a festive design and look, it's perfect for the kids in your family to help get them into the holiday spirit. It's a great recipe to have your kids help out in creating the cute candy cane shape. Best of all, it's a great little treat to give out at work or your children's schools.
Chocolate Shortbread with Chocolate Sauce
A recipe also created by Alex Guarnaschelli is calling out to chocolate lovers everywhere. This chocolate shortbread recipe will only take an hour and half to make, and it will give you about 24 cookies to share, or to keep to yourself. Best of all, the white chocolate sauce will be a perfect pairing to these cookies and will give an extra sweet and delicate touch to the cookies.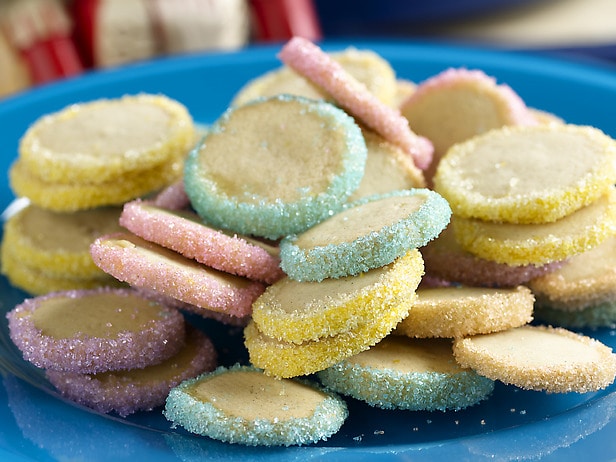 Swedish Christmas Cookies
Bring a bit of Europe into your kitchen this year with this Swedish Christmas Cookies recipe from the Food Network Kitchen. This easy recipe will bring beautiful cookies to the dessert table, and it can give you about 3.5 dozen cookies, so you can even keep some in your kitchen to snack on when your sweet tooth needs to be satisfied.
Christmas Citrus Squares
This Christmas Citrus Squares recipe that's coming from the Food Network Kitchen is a great way to add a light and refreshing flavor to compliment the sweeter flavors of the winter season. It can yield about 50 cookies, so it's perfect for sharing. Plus the presentation of the cookie is great if you're looking to use this as a treat to give out to friends, families, and coworkers this season.
Chocolate Cheesecake Candy Cane Bars
Everyone loves chocolate, so this chocolate cheesecake candy cane bar recipe is sure to be a hit wherever you serve it. It's a great holiday treat that is sweet and has that iconic holiday candy cane flavor that everyone will be craving this season as Christmas draws near. It's an easy recipe and it will give you about sixteen 2-inch squares, so it'll be ideal for an after dinner treat with the household. Plus, you can add just a little bit of coffee in the curst to add set off the sweetness in this treat.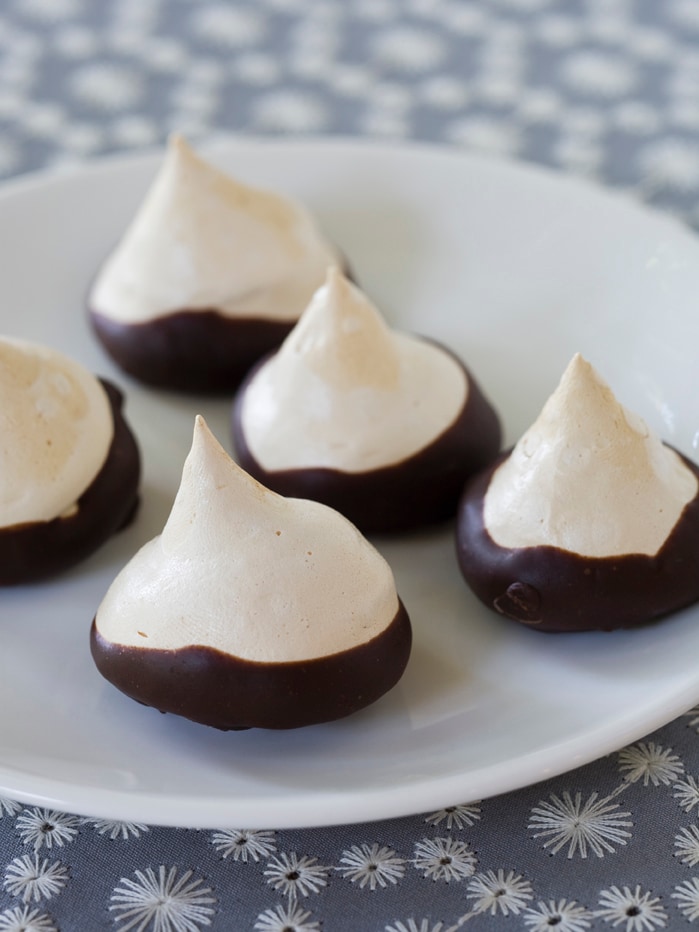 Sugar Cookies
A simple treat can go a long way this holiday season. With this sugar cookie recipe from the Food Network Kitchen, you can easily make about four dozen sugar cookies for the whole family. Plus, you can channel your creative side and use these cookies to create festive shapes and colorful icing to really ring in the Christmas season right.
Chocolate Covered Snow Peaks
Created by Tyler Florence, this chocolate covered snow peaks cookie recipe pipes meringue cookies will definitely tap into your artistic side. With piping the meringue, you'll be able to create little bite sized cookies that look just like the mountains, and with that, you can dip them into delicious and decadent chocolate. This will yield about 48 cookies, and it's great with to enjoy with hot chocolate as you settle by the fireside during this winter season.
From Manhattan to Bronx to Queens, holiday cookies are set to make their appearance everywhere this holiday season. So this year, instead of searching the holiday shops and events for the perfect holiday cookies, why not make them in your own home? Just take a peek at the recipes above, and we're sure you'll satisfy your sweet tooth and stay festive this year.