Questioning the sanity of your car's battery? Don't let strange behavior from your vehicle go unnoticed. By knowing the common signs that your battery needs to be replaced, when lights begin to flicker and strange noises surface, you'll know just how to spring into action.
The battery warning signs below are especially important for Manhattan, Bronx, and Queens area drivers, where ending up stranded on the side of the road can cause a pile up quickly.
If you have a hunch this vital part of your car's starter could be on its way out, look out for the following signs your battery needs to be replaced:
Replacement Hint #1: Your Battery Is More Than 3 Years Old
Don't remember how old your battery is? If this is the case, it's likely your battery has exceeded its lifespan and you're lucky it's still holding a charge. Especially in NYC traffic, where stops and starts put your car's battery through a rough cycle, if your battery is more than years old, it's a good idea to get your car in for a charge test and inspection before it begins its descent down the slippery slope to battery failure.
Replacement Hint #2: Relying on Jumper Cables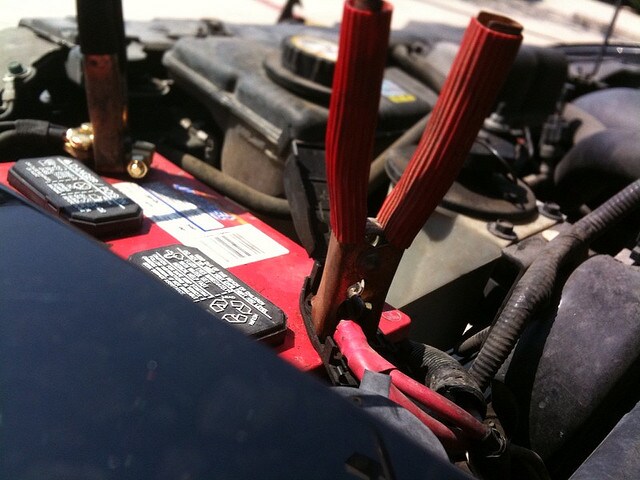 It's no secret that weak batteries can't hold a charge for long. If you've had to jump-start your vehicle at each place you drive to get it started again and you're sure you've turned off all possible draining sources, it's time to get a new battery or at least get your charging system inspected for further clarification of what's going on.
Replacement Hint #3: Electrical Oddities Take Center Stage
Issues with your vehicle's electrical components and related devices could be linked to a low battery charge. Between radio media cutting in and out, lights flickering, or your iPod failing to play through the USB connection, electrical issues are probably the top battery signals that catch your attention the most with their ability to cease media entertainment in seconds flat.
Replacement Hint #4: Finding Signs of Battery Leakage
If you're greeted by a strange skunk-like odor or a battery cased dotted with corrosion on your monthly under-the-hood check, it's possible that your battery could have a leak. As the sulfuric-based acid in car batteries is dangerous to the other parts of your car's internal systems, it's vital that you resolve this problem promptly.
First, wipe down the battery box and terminals. Second, schedule a service appointment check with the service center at Manhattan Chrysler Jeep Dodge Ram to determine whether a new battery is in your immediate future.
Expert Battery Replacement Just Around the Corner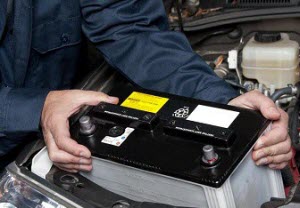 If you've witnessed any of these warning signs in your vehicle, stop by Manhattan Jeep Chrysler Dodge Ram's service center for a speedy and professional battery replacement. Our battery care experts have experience installing batteries on all makes and models, and our parts department keeps new top-performance batteries continually stocked.
Even if your car is still cooperating enough to start, waiting it out is not the way to go and puts the safety of you and your passengers at risk. Schedule your battery check online with us now!
�