A dead battery in the city can quickly lead to high stress. If you're a Manhattan, Bronx, or Queens area driver looking for local battery replacement services, Manhattan Jeep Chrysler Dodge Ram is here to help!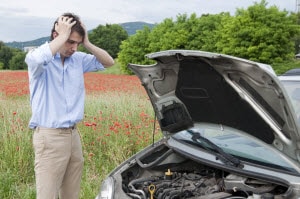 With certified auto technicians and a parts inventory always stocked with high-quality batteries, we ensure that you get back on the road as quickly as possible with fast, efficient replacements. We all wish there were ways to stop a battery failure before it happened. Check out the warning signs below that can help you know when your car battery may not be around for much longer.
Be Replacement Ready If?
Your Electronics Are on the Fritz
Have you noticed any strange behavior when it comes to your in-car electronics? While a radio signal that wavers in and out over the course of your drive is one thing, problems with lights flickering or abnormal glitches in audio features could be a signal from your car's battery of a fleeting charge. Not hearing your tunes is a bummer, but being stuck on the side of the road is much worse.
Your Car Is Having Start-Up Issues
Problems getting your car's engine engaged are directly linked to an issue with your vehicle's electrical system, and they're a surefire sign that your battery needs attention. Whether it's been drained due to old age or recent short drives that haven't allowed it to properly recharge, a battery expert can help you evaluate what's causing your battery's shortcomings and make sure you don't have to be nervous at the start.
Additional Battery Resources:
Signs you Need your Battery Replaced
You Sense Omens from Under the Hood
It's good to check your car battery's environment once and awhile to be sure it's free of corrosion. One of the many benefits of getting your car regularly serviced for routine oil changes and checks is that a car care expert will immediately know the signs associated with a leaky or faulty battery and make sure they're addressed. These could include a rotten egg-like smell, the appearance of corrosion, or a bloated battery case.
Quick and Easy Battery Replacement Services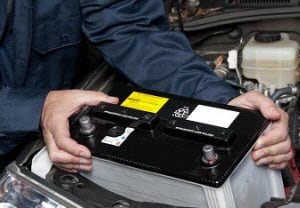 If your car battery is more than three years old or shows any of the above signs of potential failure, we encourage you to bring your vehicle to Manhattan Jeep Dodge Chrysler Ram for a speedy check-in and potential replacement. Call Us to speak to one of our technicians.
Manhattan, Bronx, or Queens area drivers will enjoy the customer conveniences our service center offers from maintenance for all car makes and models to our price-match guarantee. Schedule your battery checkup or replacement online with us today!