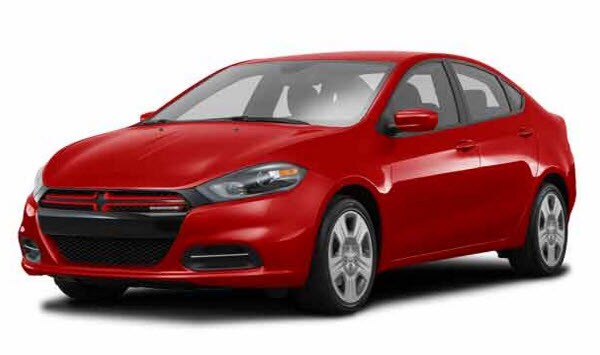 If you're shopping for a quality compact sedan in the areas of Manhattan, the Bronx, and Queens, you'll have no problem finding good options to choose from, though selecting might be another story. Competition among this class is fierce, and although the Dodge Dart has established its presence in the lineup of other great Dodge models, it's met by competitors that understand drivers' wants and needs.
The 2016 Dodge Dart has many respectable features that make it a top selection among shoppers eager to test drive new cars for the year. Dodge has hit the nail on the head with this compact sedan, which feels more like a larger vehicle. The once-unappreciated model has quickly propelled itself to the top.
Keep reading to learn why eager drivers are stopping by Manhattan Jeep Chrysler Dodge to test drive the 2016 Dodge Dart.
Dodge Dart Spirited Appearance
The first thing you'll notice about the 2016 Dart is the top-of-the-line exterior styling. This compact car has a spirited and chunky appearance that reels in those who love other similar models.
The Dart definitely makes a nod toward sportiness, stylistically speaking. It's bigger and roomier than others in its class are, and the interior continues to satisfy a craving for modern edge, with some trim levels featuring a large navigation display and leather trim.
Adequate Performance in the 2016 Dodge Dart
Though the 2016 Dodge Dart has a sporty appearance, it drives like the compact sedan that it is. The engine that you select for your Dart is the determining factor as far as whether it will drive more like a sports car. The standard engine can feel a bit sluggish, though the transmission ebbs and flows beautifully.
If you opt for the turbocharged engine option, you'll get more torque with improved acceleration. You do have to firmly command this vehicle, even with the turbocharged engine, as it's geared tall to keep the engine revved low while cruising in a highway setting.
One of the Safest on the Streets
The Dodge Dart makes a name for Dodge models in the area of safety. This vehicle has aced both testing elements in the United States and is positioned next to Honda, a brand known for safety.
Drivers have the option of purchasing a Dodge Dart with extra detection features to further improve the reliability. These include blind spot alert technology and cross-traffic detection.
Test Drive the 2016 Dodge Dart at Manhattan Jeep Chrysler Dodge Today!
If you're shopping for a new compact sedan in the areas of Manhattan, the Bronx, or Queens, the professionals at Manhattan Jeep Chrysler Dodge encourage you to test drive the sporty 2016 Dodge Dart. Visit our website or contact a representative to schedule your test drive today!